Eco- and nature-based solutions for DRR
Conserving nature. Protecting climate. Saving lives.
2021 RISK Award
A reef provides a habitat for hundreds of animals and plants. At the same time, it protects the coast behind it. Around 90% of the energy from storm and tidal waves can be absorbed by reefs. Here it is very clear how this ecosystem contributes to disaster risk reduction. Forests, with their widely rooted trees, literally hold the soil in place. They protect against erosion, avalanches, and landslides. Their canopy provides shade and can mitigate heat waves. Like reefs, they also provide shelter for a variety of creatures. At the same time, both ecosystems provide natural CO² sinks. They can therefore serve disaster prevention, biodiversity conservation and climate protection at the same time.
Besides these very obvious nature-based solutions, however, there are many other approaches. Some of them are not immediately obvious to the reader. Nevertheless, niche approaches can also hold promising scaling potential. We were on the lookout for this variety of innovative ideas with our 2021 RISK Award call. 

We received 47 applications from 24 countries around the world. We would like to express our sincere thanks to all the submitting institutions. We and our jury will now go through the applications with the utmost care. Due to the rich project documentation, this will take some time. We expect to publicly announce a winner in May 2021.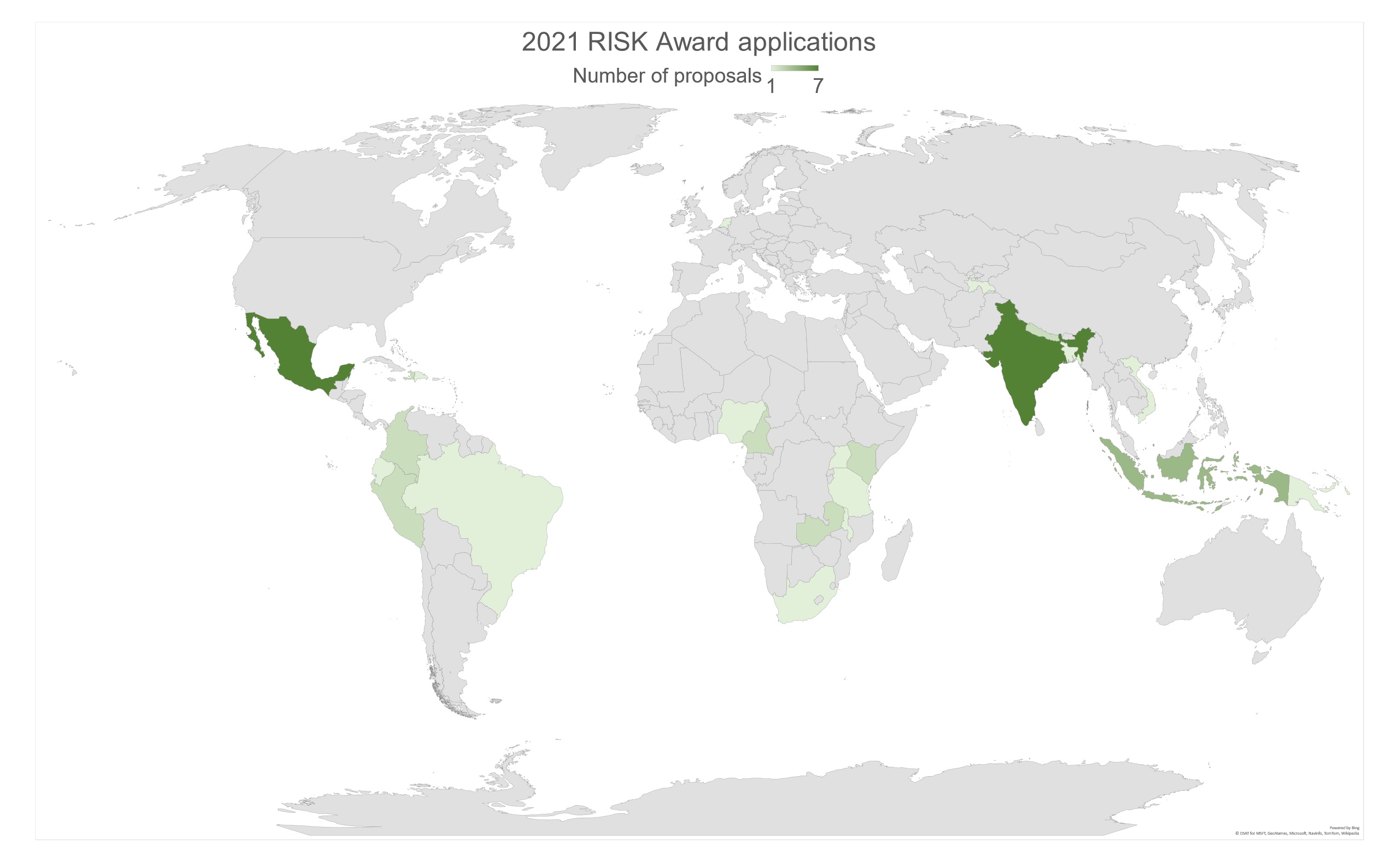 Christian Barthelt, 18 December 2020