Insurance for development:
Technology remains a driver behind increasing insurance outreach
14th International Microinsurance Conference
6 - 8 November 2018, Lusaka, Zambia
properties.trackTitle
properties.trackSubtitle
Insurance is playing a key role in sustainable economic development. However, insurance penetration in most sub-Saharan countries remains at less than 2, or even 1 percent. Progress in the use and affordability of mobile technology, and the rise of mobile payment schemes, are boosting the outreach of financial services to hundreds of millions of low-income customers previously without access. However, the low level of interest shown by the insurance industry in the low-income insurance market as well as regulatory environments that often prohibit innovations remain major bottlenecks.
Insurance is key for economic growth
"Those on low incomes need financial tools even more than those on middle and high incomes. This includes insurance", said Daryl Collins, co-author of the "Portfolios of the Poor" book in her keynote speech during the opening of the 14th IMC. "MSMEs are the economic pushers. But this group of people is more vulnerable and faces a greater financial burden", added Dr. Emmanuel Pamu, Permanent Secretary for Budget and Economic Affairs, Ministry of Finance. Experts agreed that insurance is not only an industry. It is more like an institution of society playing a key role in economic development. Whenever people start a business and take on various risks, reliable risk management is a prerequisite for making economic development sustainable.   "Insurance gives people the freedom to live, the freedom to get stronger and the freedom to dream – also freedom to make business. In other words, insurance gives security, said Rowan Douglas, CEO Capital Science & Policy Practice at Willis Towers Watson, and Chairman of the Implementation Group of the Insurance Development Forum (IDF).
The industry also plays a role in promoting and assisting in achieving various Sustainable Development Goals (SDGs), such as economic progress, good health, food security gender equality and climate change. However, inclusive insurance is not a matter of corporate social responsibility but rather of delivering responsible, effective and inclusive insurance. But insurance can only realise its potential when embedded in a holistic risk management approach. This should include prevention, other financial products, capacity building and financial education.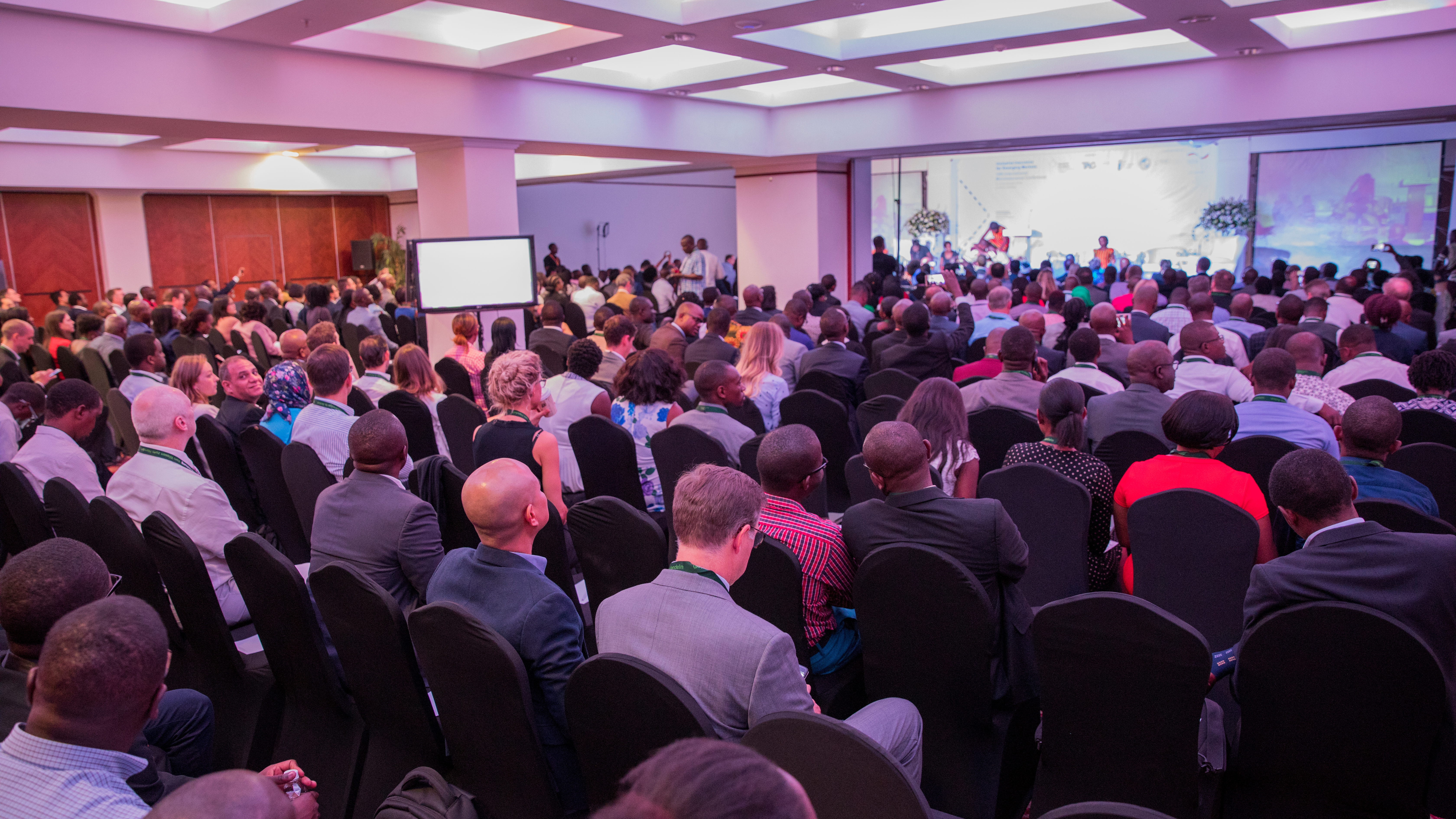 The rollercoaster of market development
Today around 2.2 million people in the low-income population of Zambia have some sort of insurance cover. This is according to new findings from the "Microinsurance Landscape Study" published at the 14th IMC. Similar numbers of people have insurance cover in much larger countries such as Nigeria and Kenya. But why is Zambia so much more advanced? The country has undergone good and rather difficult periods in market development, which were discussed during a special session on inclusive insurance in Zambian led by the Microinsurance Technical Advisory Group (TAG).
Starting with around 100,000 lives covered in 2009, the market grew to 3 million customers in 2014 due to strong mobile insurance based funeral products, and has since dropped down to 1.6 million customers. Due to the nationwide agricultural insurance scheme implemented in 2017, with about 1 million customers covered by this one product alone, inclusive insurance is back on track in Zambia. Experts agreed that only with strong cooperation between industry, government and regulators can the market be developed successfully. Special market development entities like the TAG in Zambia and the MEFIN (Mutual Exchange Forum on Inclusive Insurance Network) in the Philippines that facilitate cooperation amongst all stakeholders are a key to success. Speakers agreed however that only with a long-term and customer-centric approach, as well as an enabling regulatory approach, will the industry successfully develop the market. Martin Libinga, Registrar of the Zambian Pensions and Insurance Authority, therefore announced the release of a new microinsurance regulation for 2019.

Innovation versus regulation?
New technologies render possible rapidly increased outreach of financial insurance services for low-income customers. According to the latest figures from the global association of mobile network operators, GSMA, mobile payment schemes today reach around 700 million people globally. Mainly in developing countries. By mid-2017, mobile insurance had already reached more than 60 million people, an increase of 100% within just two years. The example of first full Chinese online insurer Zhong An showed however an even more powerful distribution tool – the use of online platforms such as Alibaba. Zhong An reaches an impressive number of 430 million customers within five years, many of which fall into the low-income category.  
Is there potential also in Africa? Absolutely. Research from South African research organisation Cenfri found 284 online platforms being active in Africa, four out of five of which were developed in the region. 49 offered financial services and 24 offered insurance.

At the same time, experts said that regulation in many countries will slow the use of technology, for example when providers were not allowed to use airtime to receive and make payments. Trust in insurance by new customers certainly remains a key challenge, and regulation is there to ensure trust. However, the right balance between innovation and regulation still needs to be struck in many countries.

Insurance markets still being greatly under-served   call for a deep understanding of the fundamentals of inclusive insurance – simplicity, accountability, affordability and technology. Insurers must keep in mind the impact of changing demographics, including climate change, on customer needs. Trust will continue to be a major issue. Understand customer needs to design suitable products, create enabling and positive environments and pursue public-private partnerships were the key takeaways summarised by Shipango Muteto, Chairman of the Zambian Organising Committee. "Marketing and distribution will require innovation across the value chains and true partnerships where partners' values and objectives are aligned", concluded Pravin Kalpage, Central Head of Life at Hollard International.  

Secretary General of the Bangladesh Insurance Association, Nishith Kumar Sarker, invited all attendees to the 15th IMC taking place from 5-7 November 2019 in Dhaka. Climate change will increasingly challenge low-income customers, many of which   depend on agricultural income. With the G7 promise now due, of covering 400 million people with some sort of climate risk insurance, the focus therefore will be on "Coping with climate risk".
The 14th IMC that took place in Lusaka from 6-8 November 2018 was hosted by the Technical Advisory Group of Zambia (TAG), the Munich Re Foundation and the Microinsurance Network. Around 450 insurance and development experts from 57 countries participated in the event - which took place for the fifth time in Africa. Over 80 speakers shared their knowledge in 30 sessions.
The 15th IMC "Inclusive Insurance for Emerging Markets – Coping with Climate Risk" will take place in Dhaka from 5-7 November, 2019. The conference will be hosted jointly by the Bangladesh Insurance Association (BIA) and the Microinsurance Network.