Balancing customer needs with industry requirements
The challenge of creating an enabling regulatory environment for mobile insurance
properties.trackTitle
properties.trackSubtitle
The first Mobile Insurance Conference closed on 24 February 2017 in Douala, Cameroon, after two days of intensive discussions on how to overcome barriers and seize opportunities in using mobile technologies to enhance access to insurance of low-income populations. One hundred participants from 26 countries, including 50 representatives from regulatory authorities, attended the conference.
Insurance penetration across Africa is around 2%. In the CIMA-region* alone it is even lower at around 1%. Over the last ten years, all-inclusive insurance has been increasingly driven by technical service providers (TSP) working with Mobile Network Operators (MNO) to reach masses of clients with basic insurance cover. Regulators and supervisors increasingly find themselves in evolving markets where rigid insurance frameworks are ill-equipped to counter the flexibility of these new distribution models. Some jurisdictions adopt proportional approaches, to some extent to address the evolutionary challenges. Others create regulatory freedom, while others restrict these parties from operating. Few of the legal approaches are well structured, and many, if not most, jurisdictions are trying to identify ways to effectively facilitate expansion of inclusive insurance, while incorporating regulations and consumer protection.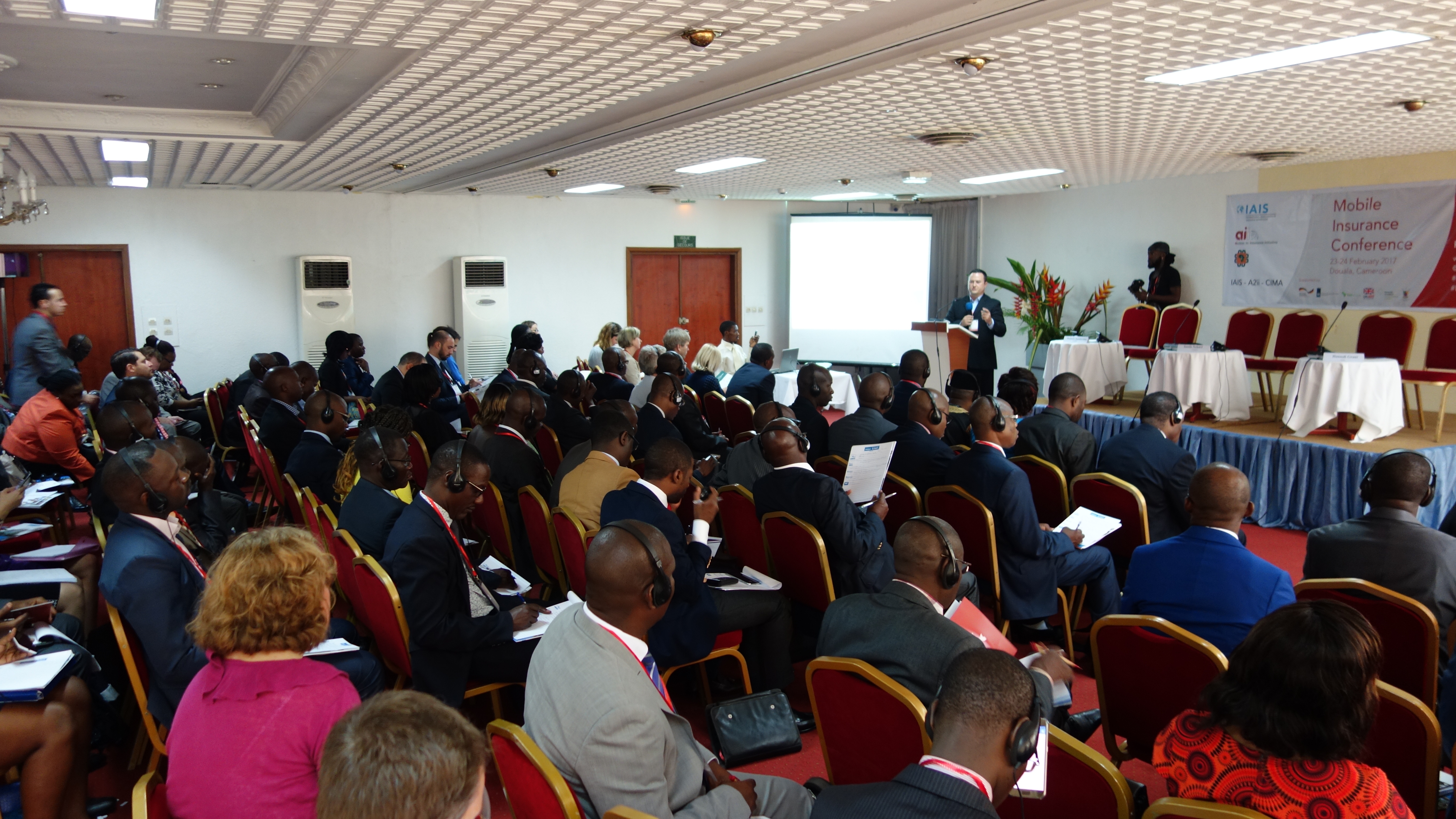 Mobile insurance takes us  a long way – but not all the way
According to the latest figures from the World Map of Microinsurance, 45% of insurance distribution is through mass market channels such as MNOs. Mobile phones have overtaken Microfinance Organisations as most important distribution channel.  Today, the two major TSPs in this field, MicroEnsure and BIMA,  reach out to nearly 80 million clients worldwide. However, this development has not yet reached many regions in Africa. Cases such as Airtel in Zambia or Ecolife in Zimbabwe, however, have shown how quickly mobile insurance (m-insurance) schemes can be stopped and turned down by MNOs, leaving millions of clients without risk cover for various reasons including regulatory challenges.
M-insurance and the technology can address several issues such as the lack of data and consumer information. They can also expand outreach and better meet consumer needs. This can include the provision of online health information and educating consumers through online platforms. On the other hand, financial analyses show that m-insurance schemes do not always provide enough value to the customer. Research performed in Tanzania and Ghana showed that customers may neither not always know they have insurance, nor understand the product as or know how to file a claim. "Simplicity matters" was one of the results of the research. The simpler the product, the more likely it the customer will understand and use the product in a way that creates value.
Clearly mark the edges of the playing field
Representatives of the industry agreed that the development of m-insurance is still facing several issues needing clarification. Questions to be answered by regulators include
the acceptance of electronic signatures,
which information through which communication channels can be sent,
acceptance of virtual money – and especially airtime – to make payments, and
the acceptance of a fully digitalized value chain.  
Allowing airtime as a virtual currency – which is not accepted by some central banks – would increase outreach substantially, as not all mobile phone users subscribe to mobile wallets, such as m-Pesa in Kenya.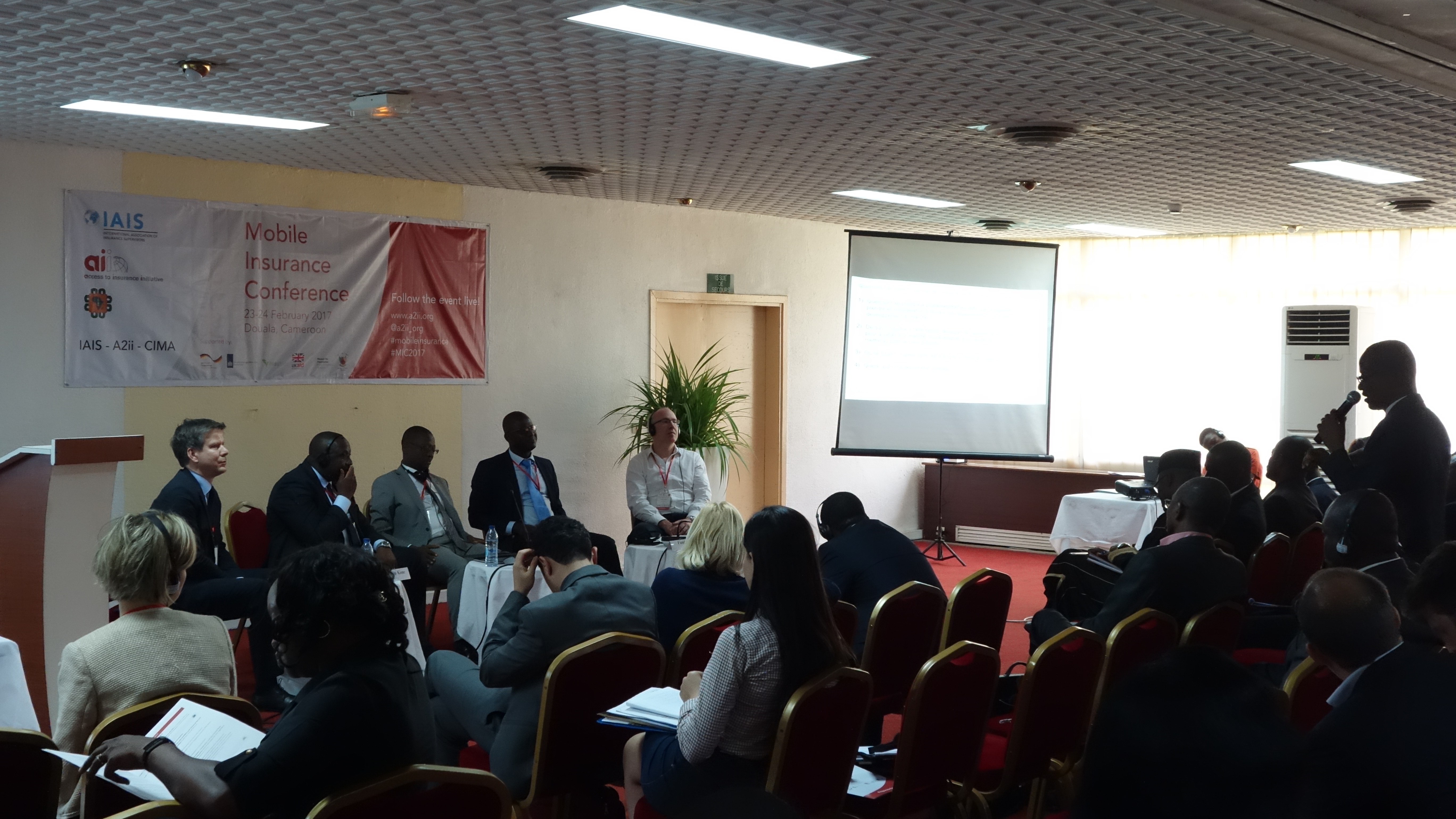 At the same time, representatives from mobile network operators acknowledged that consumer protection is also in the interest of the industry. "Otherwise our reputation may be damaged if the customer is not happy with the product. In that case, they approach us, not the insurer or the TSP" said a representative from an MNO. Since m-insurance touches several different regulations such as telecommunication, insurance, banking and data protection, representatives of the industry suggested to identify a lead regulator with whom the industry could work to simplify the process. Overall, regulation should be as simple and flexible as possible. "It took a long time to convince the market. Today, the role of TSPs is recognized by the players" said Richard Leftley, CEO of MicroEnsure. "The edges of the playing field have to be clearly marked out. And the regulator needs to stay out of the game. Do not regulate premiums or commissions. Let the market decide" said Leftley.
Challenges ahead
The speed of technological innovation challenges existing regulatory and supervisory frameworks, which need to accommodate and manage new players and power relationships. Some new business models challenge the definitions of insurance and intermediary services. Various consumer protection risks arise including those from the aggregator, sales, policy, awareness, payment and post-sale. Regulators should take ownership of the financial agenda, accelerate their processes, and work more with the industry. Every stakeholder needs to take his own responsibility and play his role. Regulators need to review why certain players are not entering the market. The regulatory environment must be flexible to accommodate future developments.  
Too much regulation, however, may hinder new market development that may happen the next year. Regulation should start from the customer's perspective. They should analyse how the customer is signing up and filing claims. They should allow different business models and insure that clients have several options to sign up for insurance.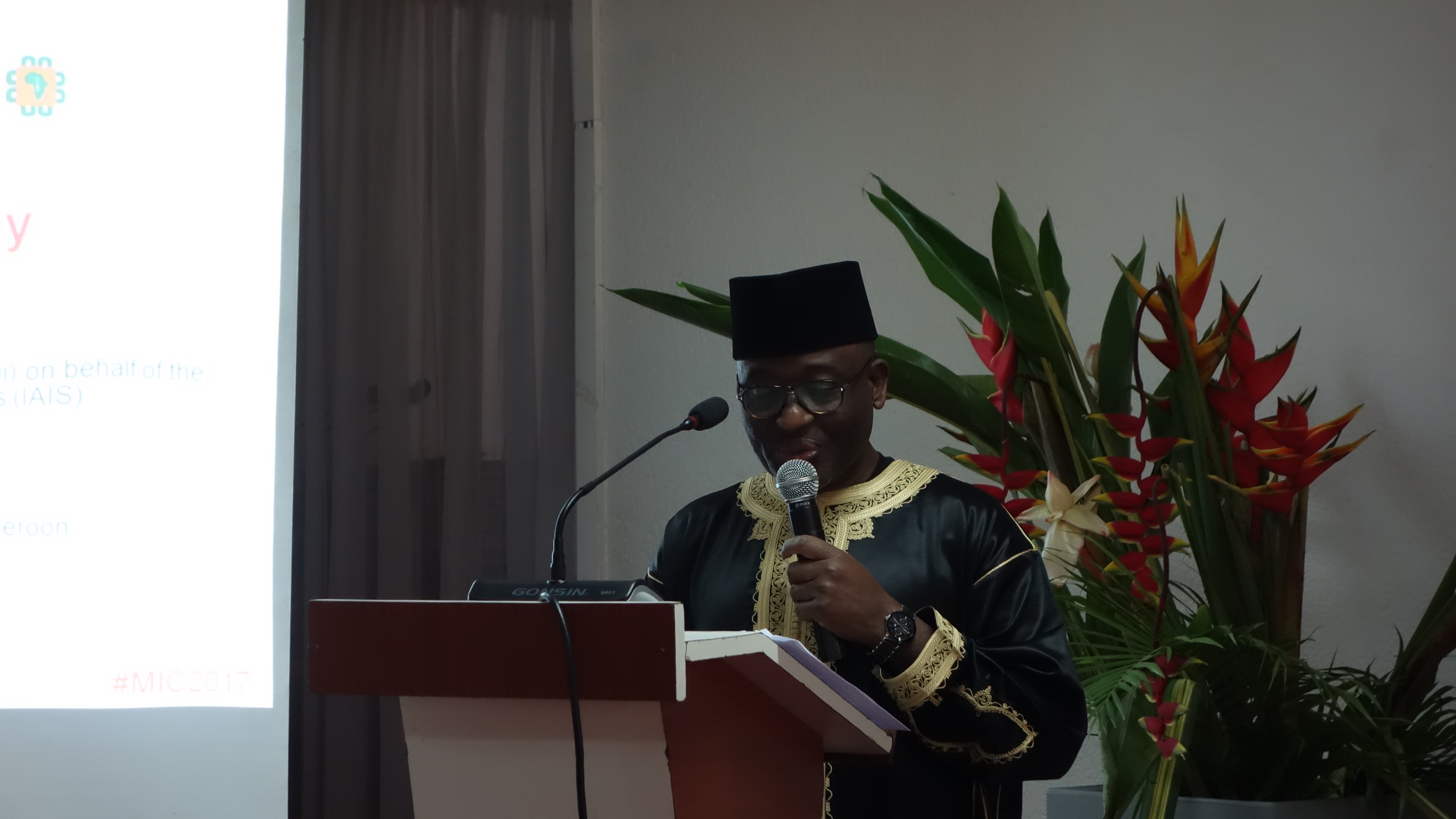 Customers need to know that they have insurance, who their insurer is, their rights and obligations and how to access services including claims. Also, they need to understand where insurance stops or what insurance can and cannot do. M-insurance and the associated risks must be better understood by authorities. Client value is important as claims ratios are low. Authorities have difficulty understanding what happens in the market due to lack of data. They are also usually the weakest part in the value chain. Authorities must therefore coordinate with peers for cross-industry issues (e.g. telecoms). "The development of microinsurance is a very long adventure," concluded Issofa Ncharé, Secretary General, CIMA. "It is an adventure that will benefit from the cooperation of all actors in the field." Ncharé closed the conference stating that m-insurance provides a clear opportunity for insurance market development. He also called upon insurance regulators to facilitate innovation whilst ensuring consumer protection.
  DR - 7.3.2017
CIMA together with the Access to Insurance Initiative (A2ii) and the International Association of Insurance Supervisors (IAIS) hosted the first Mobile Insurance Conference to discuss how regulation can meet the fast-changing technological environment and increase outreach to the millions in Africa that still have not insurance cover. The event was supported by BMZ, DGIS, UK Aid, FSD Africa and Munich Re Foundation.
The author would like to thank Stefanie Zinsmeyer and Cat Denoon-Stevents for their contribution to this article and the speakers for sharing their experience and knowledge.
* CIMA-region: Benin, Burkina Faso, Cameroon, Central African Republic, Republic of Congo, Ivory Coast, Gabon, Guinea Bissau, Equatorial Guinea, Mali, Niger, Senegal, Chad, Togo