Policy-makers fostering microinsurance development in Asia
Public-private dialogue paving the way for inclusive insurance markets
properties.trackTitle
properties.trackSubtitle
The second Inclusive Insurance Asia Public Private Dialogue (PPD) and Learning Sessions closed on 16 March 2017 in Hanoi, Vietnam. Around 70 attendees from 10 countries, including high level representatives from the insurance industry and regulatory authorities of the six MEFIN-member countries (Indonesia, Mongolia, Nepal, Pakistan, Philippines and Vietnam), discussed market development strategies to improve access to insurance.
A rapidly growing market facing old and new challenges
The volume of microinsurance in Asia has seen impressive growth - especially in some leading markets in the region. According to the Asia Insurance review, microinsurance in the Philippines grew by 16% year-on-year between 2012 and 2016. The Indonesian Financial Services Authority (OJK) reported an impressive increase from 8.8 million policies in 2014 to 21.8 million in 2016 in Indonesia as a result of multi-stakeholder engagement. At the same time, the microinsurance landscape is changing rapidly. MBAs in many countries still account for more than 50% of the total premium income. Insurance sold through mobile phones is catching up. In 2016, more than 40 million polices were sold via mobile phones in Asia according to recent figures from the World Map of Microinsurance.
The rapid change comes with new challenges. Representatives from the insurance industry have reported bottlenecks, including regulatory challenges involving the strive for efficient processes. Paperless models could be a solution to reducing costs - which remains a key challenge in the provision of microinsurance. Airtime could be used as an efficient payment method. This, however, is not allowed is some countries – an indication that regulation not always keeps pace with the new technology.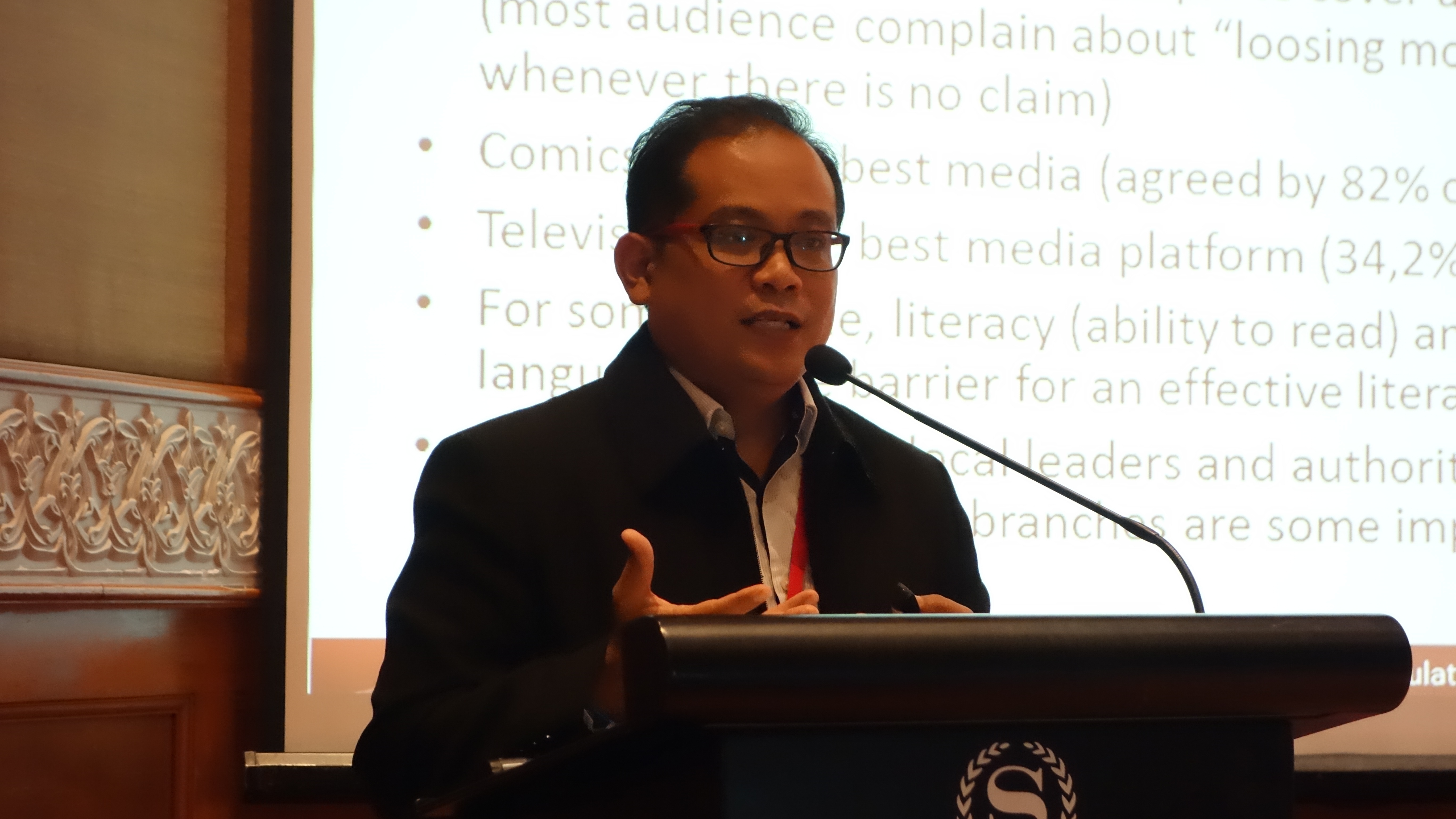 "Development of microinsurance starts with a policy framework" was one of the learnings from Indonesia. Of the MEFIN member countries, Nepal, Pakistan and the Philippines have developed microinsurance regulation. "Having no regulation for microinsurance is a constraint" said Phung Ngoc Khanh, General Director of the Vietnam Insurance Supervisory Authority. At the same time, "education and insurance knowledge remain a key challenge" said Mochamad Muchlasin, Director of the Indonesian Supervisory Authority OJK. Financial literacy programs have to be implemented along with the development of a policy framework. Providers need to understand the clients, and clients need to understand that protection and prevention are important and affordable. One-to-one education in a "language" that is tailored to the client is costly but provides promising results according to OJK. Other experts added that expertise, especially actuarial capacity and development of IT systems, are challenges that need to be addressed, such as part of a national strategy where budget is allocated for market development.
From knowledge to action
The MEFIN Organisational Meeting that took place in parallel with the conference approved the 2017 work plans of MEFIN's four technical working groups on regulation and supervision, business models, capacity building and knowledge management. "Economic business models can only be achieved through the use of technology and proportionality* " said Tariq Bakhtawar, Director of the Securities and Exchange Commission of Pakistan and Chairman of the MEFIN Steering Committee. Antonis Malagardis Program Director of GIZ RFPI Asia added "Results from impact assessments carried out, such as in the Philippines and Pakistan, will help us to understand the impact of regulation and to promote the right target actions." To develop such actions, five more events are planned in 2017 and 2018 facilitated by GIZ RFPI. Furthermore, a number of authorities have announced they are to host consultative meetings with the industry to remove obstacles.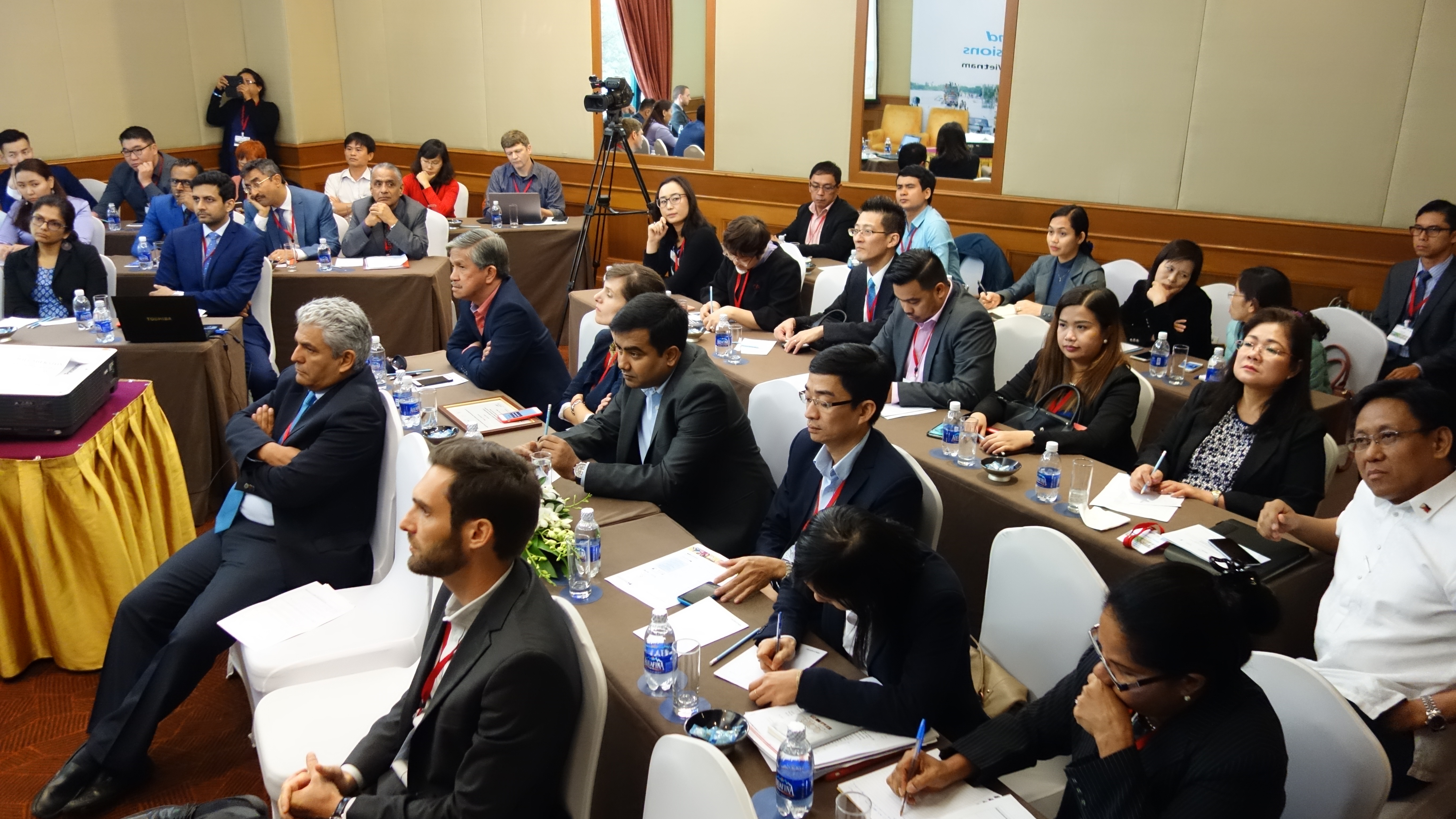 The conference concluded in a workshop contributing the results of the sessions towards the Microinsurance Roadmap in the Asia Pacific region, targeted for submission to the APEC meeting in November 2017. The work of roadmap development will continue at the 13th International Microinsurance Conference, to take place in APEC member country Peru from 7-9 November 2017.
*Proportionality refers to the correct balance between the restrictions imposed by insurance regulation and the severity of the nature of the regulated actions.
About the Inclusive Insurance Asia Public Private Dialogue and Learning Sessions
The Mutual Exchange Forum on Inclusive Insurance (MEFIN) Network, is a network of insurance policy-makers and regulators in Asia. It currently comprises six Asian countries (Indonesia, Nepal, Mongolia, Pakistan, the Philippines and Vietnam). MEFIN serves as a platform of peer-to-peer learning among policy-makers and insurance regulators in the region, since it develops and implements programmes that provide mutual benefit to its members in advancing inclusive insurance solutions. Overall, the network aims to create impacts of regulation and supervision along the dimensions of market development, institutional development and client value for the benefit of the poor. The Regulatory Framework Promotion of Pro-poor Insurance Markets in Asia (RFPI Asia) Program of GIZ promotes MEFIN and serves as the Secretariat of the Network.

The second MEFIN PPD and Learning Sessions were held in partnership with Munich Re Foundation and Microinsurance Network. Targeted PPD sessions to facilitate dialogue between regulators and the insurance industry enabled discussion about experiences in regulation and supervision, technology and distribution and financial literacy and awareness. Additional learning sessions on Disaster Risk Insurance for SMEs and Agriculture as well as health insurance complemented the PPDs.  
D.R. - 22/03/2017