2014 RISK Award winner ONG Inclusiva expands its "Inclusive Disaster Risk Management" programme in Mexico and Chile
properties.trackTitle
properties.trackSubtitle
Six years after winning the 2014 Risk Award, ONG Inclusiva from Peňaflor, Chile, has achieved another great success: The NGO won funding of USD 500,000 from the Metropolitan Regional Government in Chile and committed to implementing its inclusive risk management programme in the Americas. The further implementation is in line with and official part of the global UN campaign "Making Cities Resilient (MCR)".
People with disabilities are more vulnerable in disasters because of a large number of barriers. ONG Inclusiva aims to help people with disabilities in emergency situations and include them in regional disaster risk management measures from the very start. Furthermore, they want to minimize or eliminate barriers in cities, e.g. in regard to evacuation routes, accessibility to critical infrastructure, and in many more areas.  


In Davos in 2014, Munich Re Foundation, the United Nations International Strategy for Disaster Reduction (UNISDR, now UNDRR), and the Global Risk Forum (GRF) awarded the 2014 Risk Award, endowed with the sum of €100,000, to the aid organization. After receiving the award, ONG Inclusiva – in cooperation with the town council – successfully implemented an action plan in Peňaflor, a town to the south of Santiago. Peňaflor became an inclusive resilient city, offering the same, fair chances for rescue and survival in the event of disasters for everyone affected. With or without disabilities.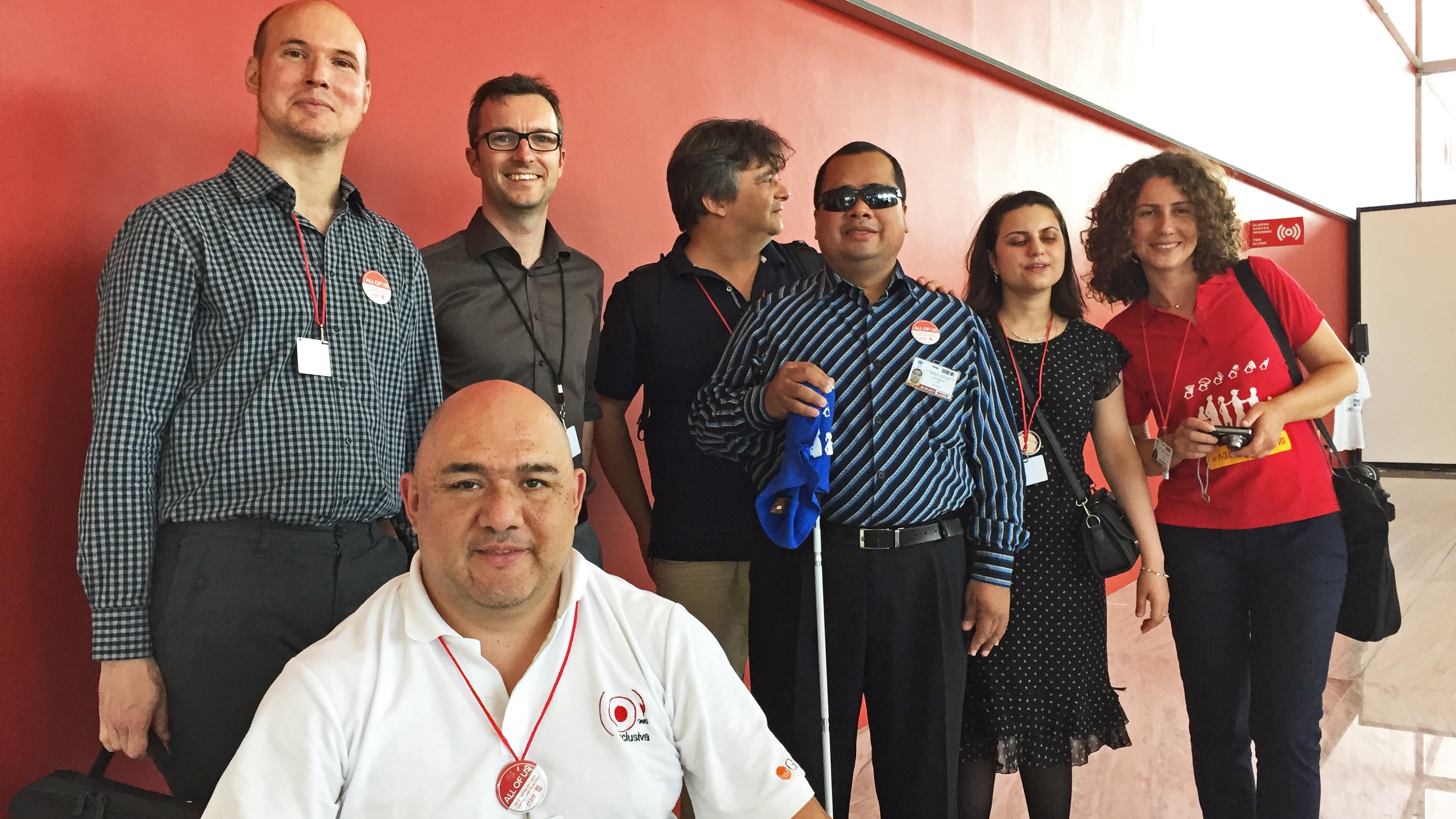 Now ONG Inclusiva has the opportunity through the global "Making Cities Resilient (MCR)" campaign to spread their programme to further parts of the Americas. The campaign is to advocate for and increase awareness about disaster risk management, urban risk and resilience among local authorities and cities. Furthermore, it offers solutions and tools, helping governments and local actors to improve their resilience and increase their capacity for developing planning and risk management. ONG Inclusiva has the important role of promoting inclusion efforts in the overall MCR campaign. In Peňaflor for example, all households in which there are people with disabilities are known to the rescue units. Neighbours are trained in how to support people with special needs during a disaster and appropriate evacuation paths are also defined, keeping in mind the special requirements for wheelchairs.
The regional Chilean metropolitan governments have decided to provide ONG Inclusiva with roughly USD 500,000 in funding to implement their inclusive action plan for disabled people in 51 local communities in Chile, as well as one in Mexico. More American regional governments have the opportunity to support the programme as well. So it is an open process.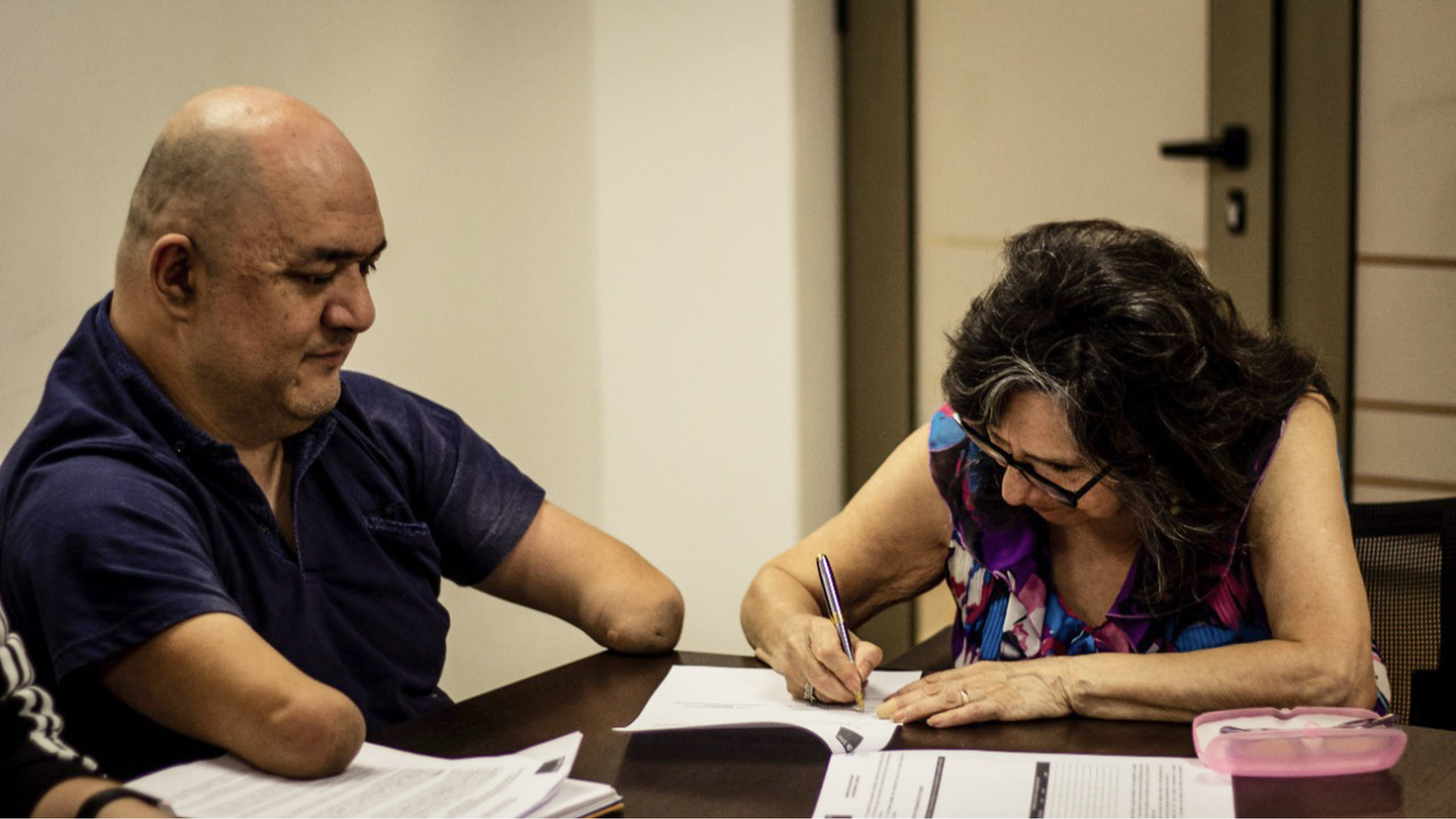 The realization of the inclusive programme will positively influence around 1.5 million people with disabilities. In Chile, the ONG effort includes training programmes for more than 2,000 people (including fire departments, local governments, first aiders and people with disabilities). In Mexico (Guadalajara), 300 people will be trained in disability disaster risk reduction. The participants will receive comprehensive online training courses, and will also get access to useful learning materials that were developed during the RISK Award 2014 implementation phase.
ONG Inclusiva's next goal is to reach three further countries and to raise more funds to expand the outreach of the programme. Munich Re Foundation is very pleased to see the growth of the project and congratulates ONG Inclusiva on this great success. The efforts of ONG Inclusiva are becoming a game changer for people with disabilities – and not only in Chile.
14 April 2020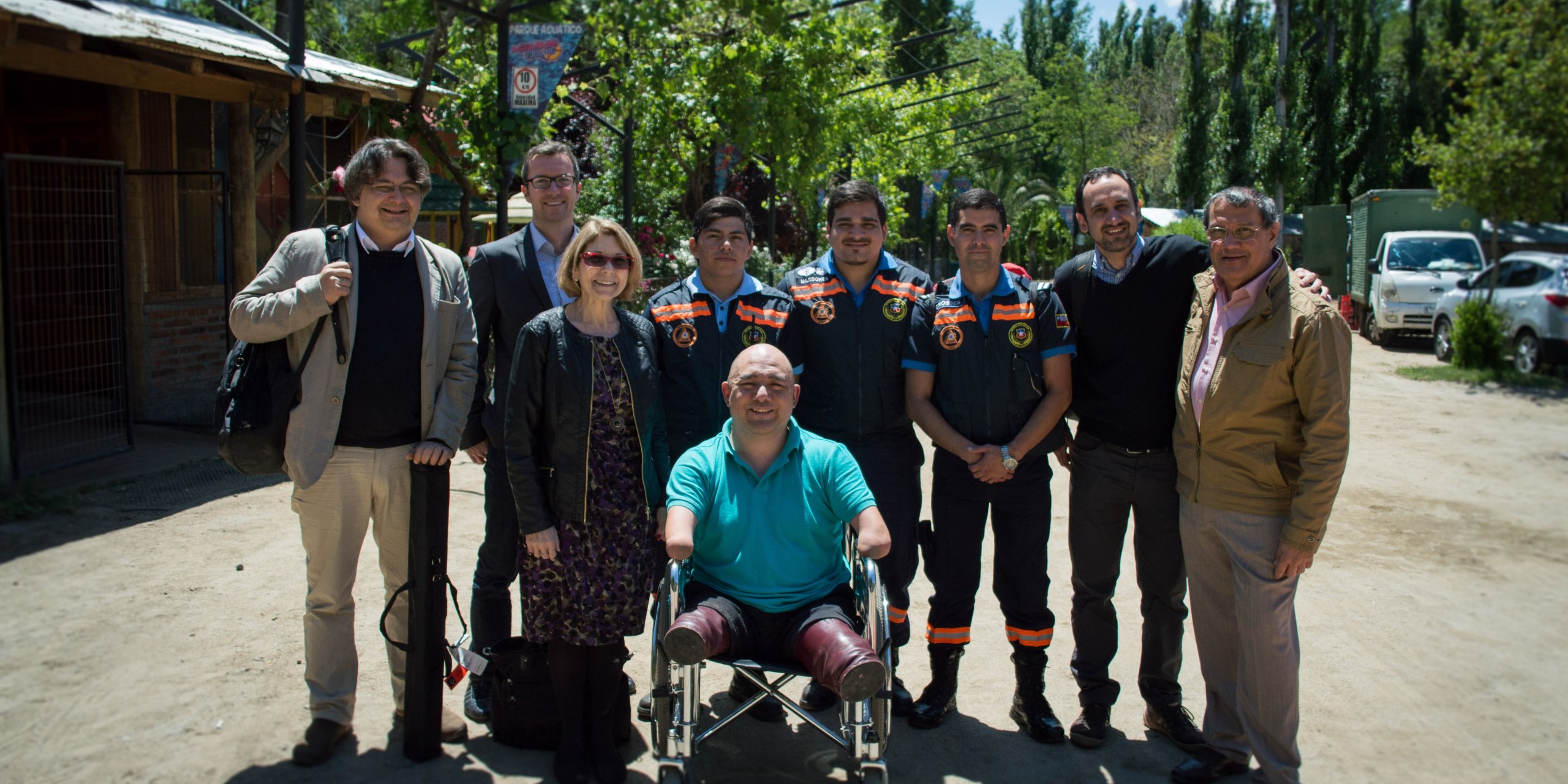 © ONG Inclusiva