Improving medical care in Nepal
2017 RISK Award
properties.trackTitle
properties.trackSubtitle
The Nursing Association in Nepal (NAN) has won the 2017 RISK Award and is using the prize money to improve medical care for many thousands of people in Nepal. With their partner organisations, they are developing new, digital information and communication technologies for the health sector.
The project "EpiNurse" kicked off with workshops and seminars with the aim of putting together a powerful team and approving a joint project plan. The goals are fairly ambitious: as well as improving direct medical help after disasters for people in emergency accommodation, the project also hopes to bring benefits to isolated mountain regions. In addition, the training modules in the EpiNurse programme are to be directly incorporated into the curricula for trainee nurses. A collaboration with schools and academies is also planned as part of this initiative. Another important component is the seminars offered for external trainers in rural communities (Training of the Trainers – ToTs) to ensure the project vision can be independently spread.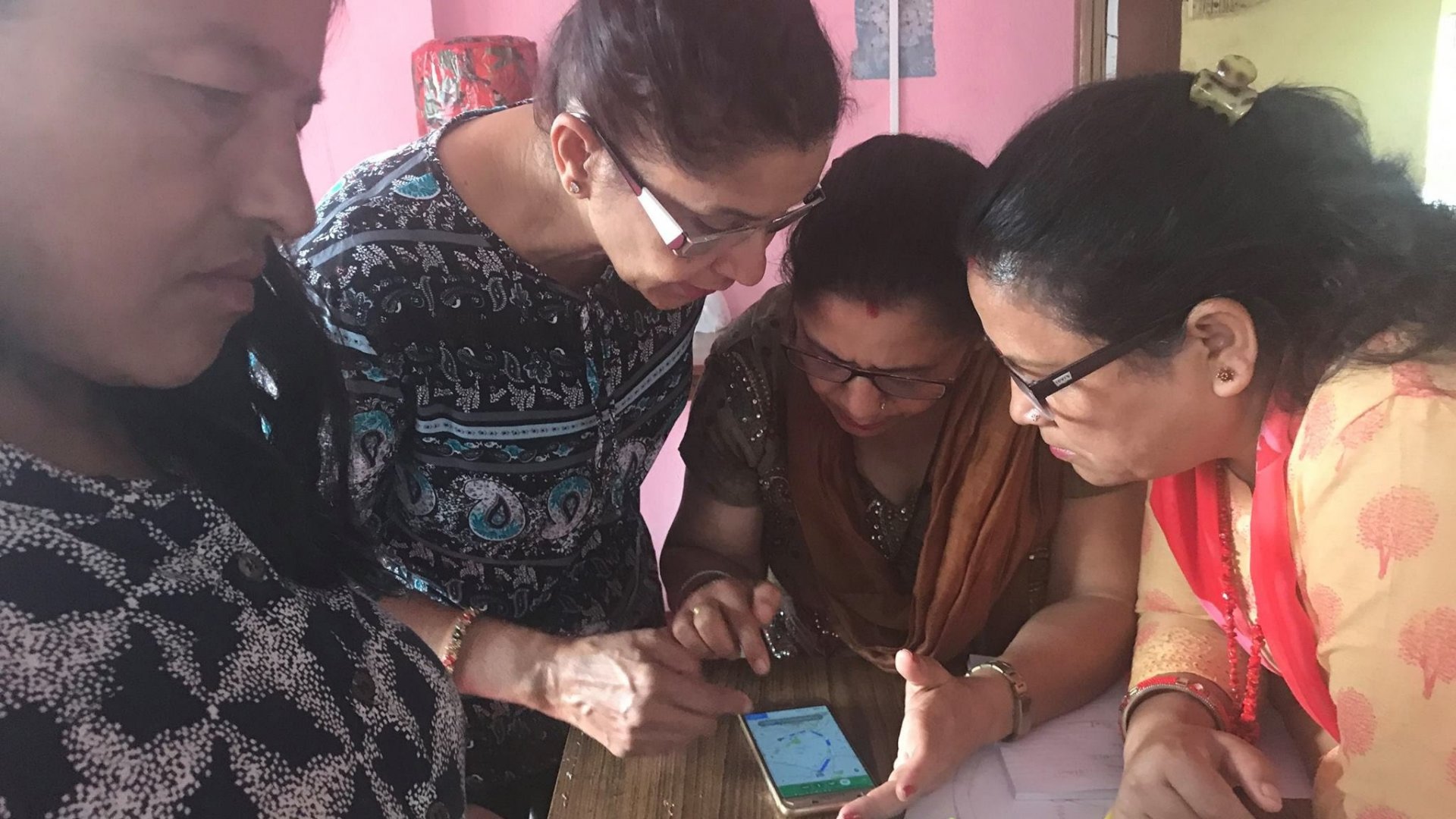 State-of-the-art computer technology – the basis for the EpiNurse programme
A digital information and communication technology (ICT) system forms the technical heart of the project. It comprises a web platform, monitoring tools and an app. A prototype of the ICT based on a Japanese model was initially developed and used on the Philippines. The standards expected for innovative techniques in developing countries are often different from those in industrialised nations. Cultural background also plays a role, so the SHINEO+ system is being specially adapted for Nepal: the modifications will relate to content, but also range from the user interface to the data evaluation option. This "glocalised" approach enables data to be collected more efficiently, thus improving the monitoring of patients and people at risk.  
To begin with, the project addressees are nurses in Nepal. They are to be given special training courses to become "EpiNurses". This means they will be able to perform special tasks in addition to their normal medical duties – both before, during and after disaster events. Three organizational project pillars have been developed for this: one group is focusing on "School EpiNurses", and one on "Community EpiNurses", who often have to operate independently in remote regions. The third training team is working with "Mother and Child EpiNurses". The focus in this group is on medical care for mothers and children.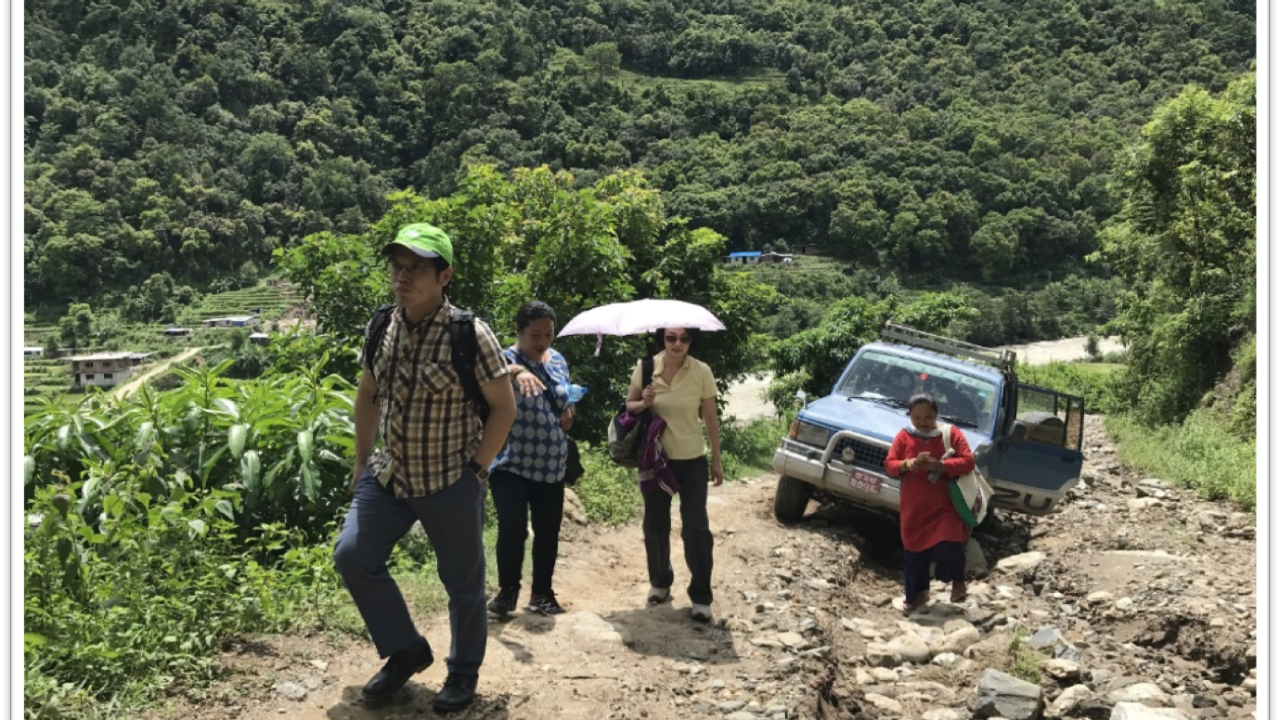 The first practical steps
The new ICTs were put to use in Kathmandu in a pilot test. There are still 60 people from 11 families living in emergency accommodation in Bouddha, a suburb of Kathmandu, because their houses could not be repaired following the severe earthquake in 2015. The families were registered in the system (SHINEO+) and can now be provided with health services more efficiently as and when needed. In an initial field test, the Community EpiNurses have agreed on a cooperation with the non-governmental organization (NGO) Green Tara Nepal. The latter already provides first aid services in some rural regions, for example after accidents. So it is handy that the EpiNurses can make use of this existing network in the communities. The same is true for the high-altitude Melamchi valley. Just one health centre, managed by the NGO One Heart, is responsible for villages situated at considerable distances from each other, and which can often only be reached on foot. Here too, the EpiNurse programme wants to network and integrate people.
Institutional partnerships
A further focus for NAN is cooperation with training institutes for nurses. One such initiative will be seeking a cooperation with the Shivapuri Higher Secondary School in Kathmandu. EpiNurse courses will become a standard part of the school's training programme. To deepen their understanding of disasters and acquire new skills, a number of prospective EpiNurses visited the National Society for Earthquake Technology (NSET). Their objective was to improve mutual understanding, and to enable both sides to respond more quickly after earthquakes.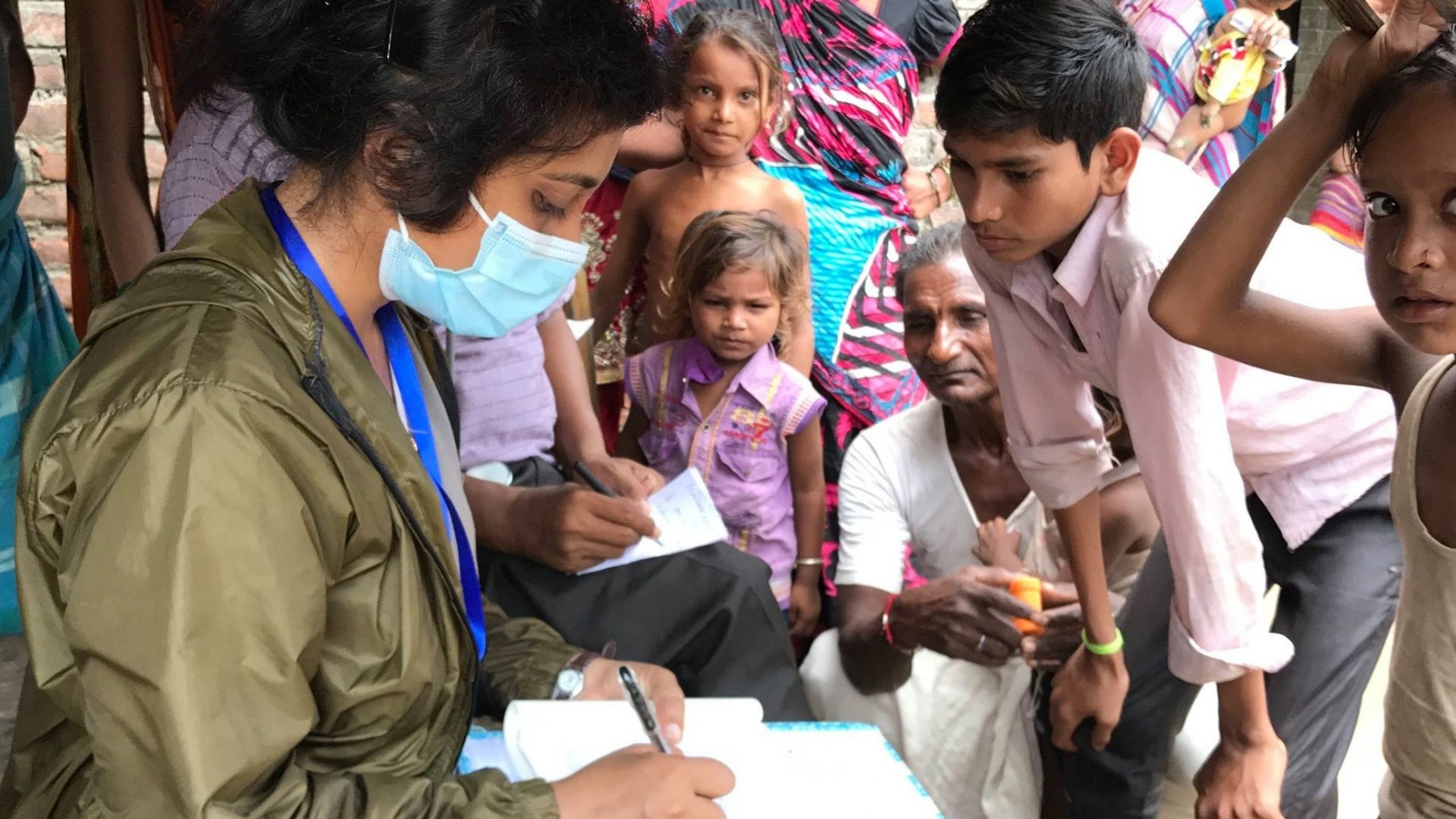 A current field test
The 2017 monsoon was especially severe in parts of Nepal. There were massive floods towards the end of the year in the districts of Rautahat and Siraha. Many families had to be housed in emergency accommodation. The RISK Award project team used the opportunity to try out its new ICT system. It was able to reach a total of 225 families comprising roughly 1,700 people. Their health monitoring is now conducted digitally. The nurses know exactly what they have to do, since they can access the patient files using an app. And it makes no difference whether the families are still living in emergency accommodation, or have returned to their isolated mountain regions. Innovation is not a privilege of industrial countries. It can be a motor for extremely positive development in poorer regions as well.  
7 March 2018