2021 RISK Award Ceremony –
And the winner is …
properties.trackTitle
properties.trackSubtitle
Video of the 2021 RISK Award Ceremony
The risks posed by population development, environmental and climate change are increasing. Complex technical systems and infrastructure are additional risk factors. The Award partners recognise the need to address this development. The RISK Award has been set up to help improve risk reduction and disaster management. We want to support innovative ideas, develop them further and help to scale them. Visibility, impact and enthusiasm should be embodied by the projects. Climate change, disaster risk reduction and sustainable development must go hand in hand to secure the future. The RISK Award, endowed with €100,000, is assigned to operational projects in the field of risk reduction and disaster management. The prize is awarded every two years.
Eco- and nature-based solutions for DRR
Conserving nature. Protecting climate. Saving lives.
The 2021 RISK Award is dedicated to the nature-based disaster risk reduction (DRR) solutions that also highlight the importance of social and economic stability. Nature- and ecosystem-based solutions can provide positive impetus for reducing disaster risk as well as for achieving sustainable development. These solutions can also make a significant contribution to addressing challenges related to the climate emergency. In this sense, the 2021 RISK Award reflects a combined approach from three major UN frameworks, namely; the Sendai Framework for Disaster Risk Reduction (2015-2030), the 2030 Agenda for Sustainable Development and the Paris Agreement on Climate Change 2015. We were on the lookout for this variety of innovative ideas with our 2021 RISK Award call. We received 47 applications from 24 countries around the world.
We proudly present the winner 2021:
"Strong roots, strong women: Empowering women for community and coastal ecosystem resilience in central Vietnam"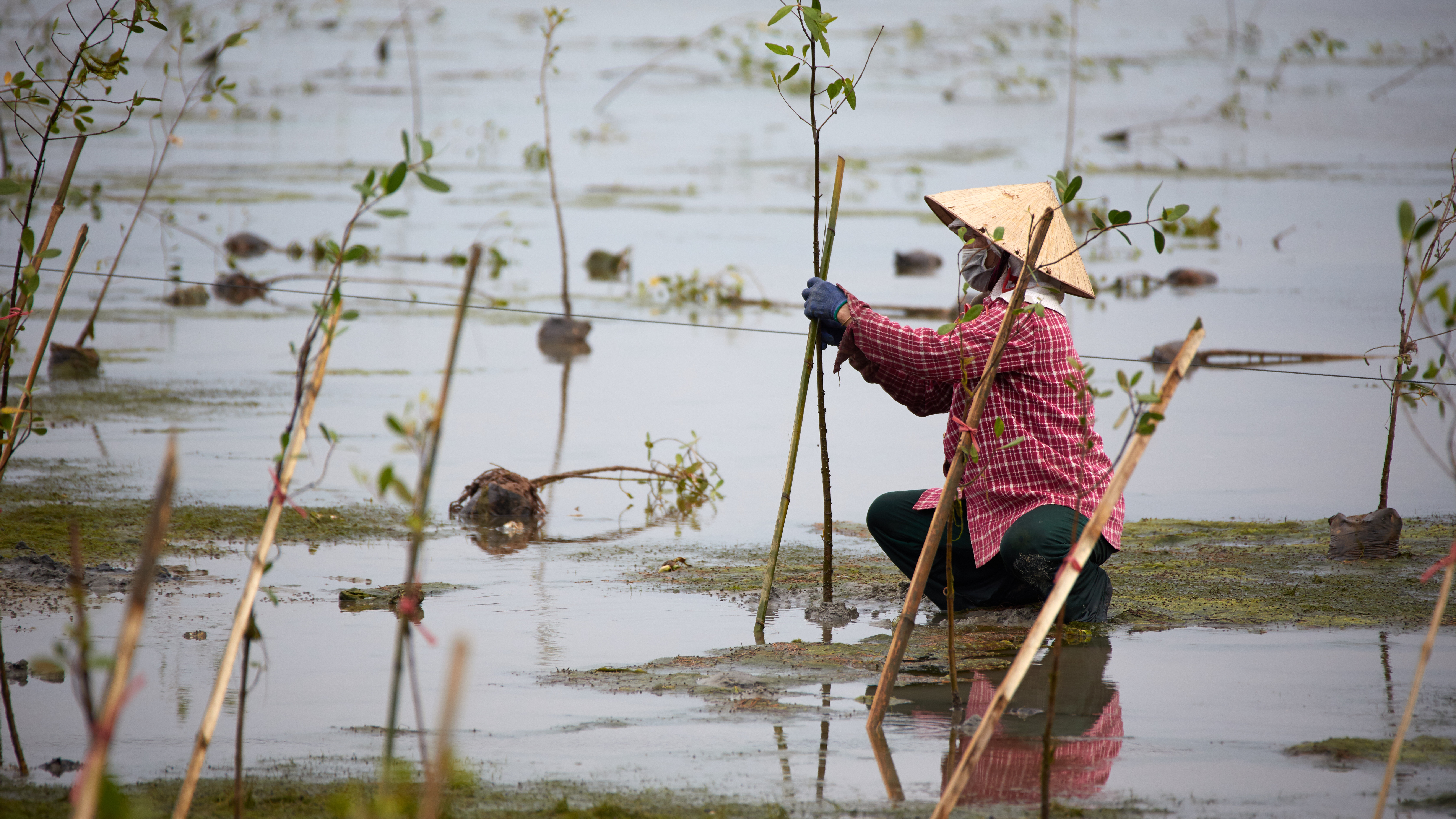 'Strong Roots, Strong Women' uses Eco-DRR to empower women for community and coastal ecosystem resilience in central Vietnam. Key activities include the establishment of a community-run mangrove nursery as well as capacity-building and awareness-raising through lively theatre plays performed by members of the local Women's Union. The project is organized and implemented by the Centre for Social Research and Development (CSRD) in Vietnam and UP Transfer GmbH at the University of Potsdam, Germany.
Agenda for the RISK Award Online Ceremony on 28 July 2021, 13:00 (CEST)
Keynote on Resilience and Planetary Boundaries, Johan Rockström
Director of the Potsdam Institute for Climate Impact Research
About the RISK Award, Dirk Reinhard
Vice Chairman, Munich Re Foundation
Presentation of the 2021 RISK Award Winner  "Strong roots, strong women"
My Pham, Director CSRD and Philip Bubeck, University of Potsdam
Remarks by Mami Mizutori
Special Representative of the Secretary General for Disaster Risk Reduction, UNDRR
Müller & Makaroff (Gotan Project) present ANTROPCENO!
Music act
2021 RISK Award – The finalists
In this section you can read more about six further outstanding project proposals. These six proposals received the highest rating scores of our international jury following the 2021 award winner. The project owners and the ideas behind the approaches are as varied as our nature. We wish you a pleasant read.

Read the full "2021 RISK Award - Best project proposals" publication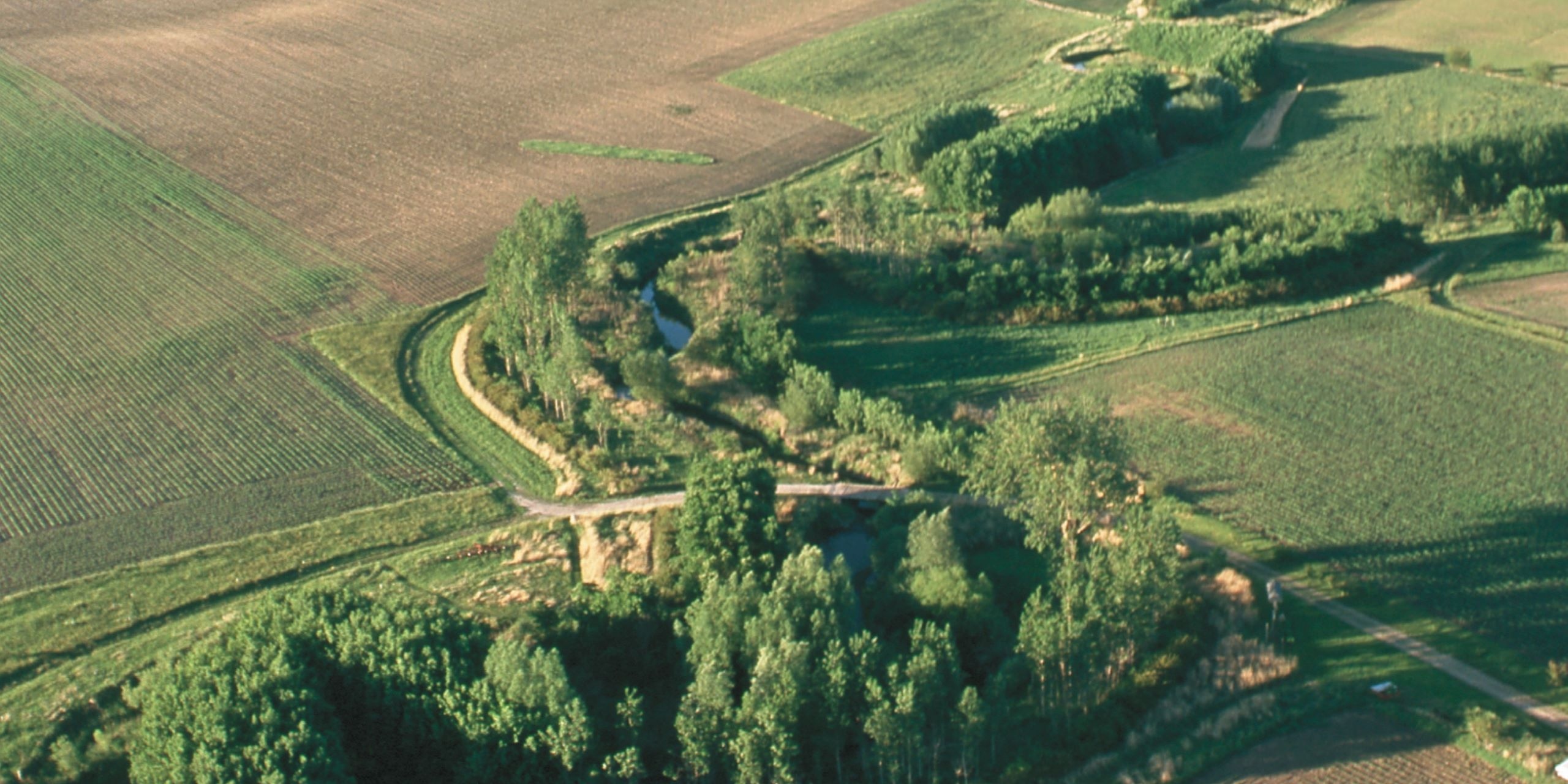 © Lynn Betts USDA Natural Resources Conservation Service