Award for our project partner
2016 Energy School Munich
properties.trackTitle
properties.trackSubtitle
How can you cook pasta without using any electricity at all? And does it taste differently then? The Energy School Munich run by Green City e.V. has been out and about this year again visiting primary and intermediate schools. They came equipped with a programme of workshops on climate protection, how to save energy, renewable energies and professions in the field of regenerative energy generation.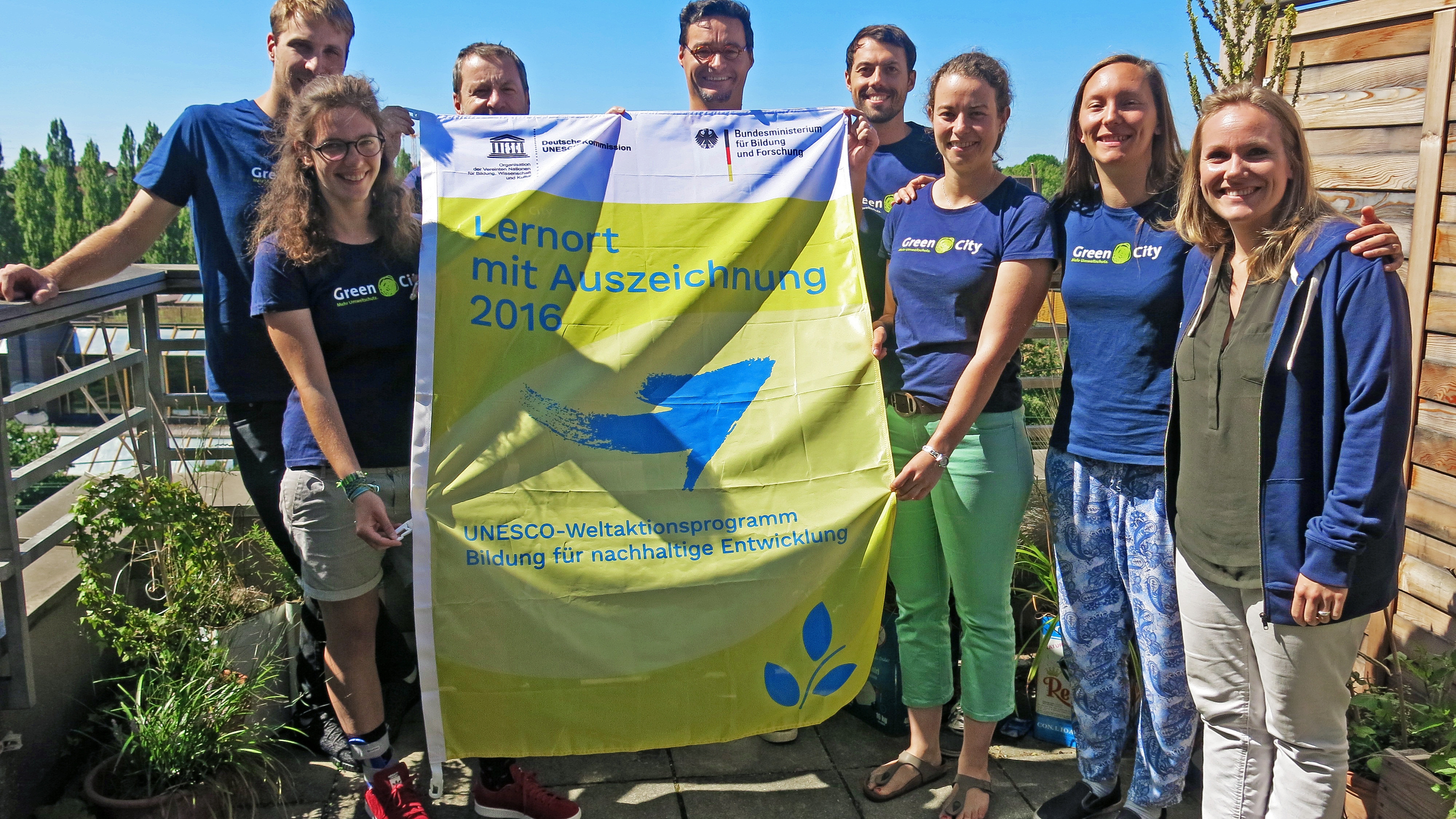 The Munich environmental organisation uses this programme to demonstrate that climate protection is fun and also possible without forgoing quality of life. A worthwhile commitment: Green City was recognised in August 2016 for its education projects and sustainability practices within the framework of the UNESCO Global Action Programme on "Education for Sustainable Development" (ESD).
Through its projects, the organisation helps to anchor sustainability in the structures of the German education system and thus plays a pioneering role, according to UNESCO. Munich Re Foundation has been supporting the Energy School Munich for many years now.
Veronika Fröhlich from Green City's environmental education team is delighted about the prize: "With projects such as the Energy School Munich, we show how children and young people can influence a sustainable future, even through simple changes in behaviour, and thus lay the foundation for an environmentally conscious life. The fact that we have now been recognised as a place of learning by UNESCO makes us proud". We are very pleased for our project partners and congratulate them on this achievement.
23 November 2016