Energy School 2021
Energy School Munich creates excitement for climate protection - at home, in the classroom or as a holiday programme
properties.trackTitle
properties.trackSubtitle
The educational project Energy School Munich was launched 12 years ago by the Munich-based environmental association Green City e.V. The objective is to confront the adults of tomorrow with the future-relevant topics of climate protection and energy consumption via interactive workshops, so as to promote a more conscious use of resources. The Munich Re Foundation has sponsored the Energy School since 2011.
The Green City project team has developed various modules relating to energy in the context of the climate crisis. The Munich Re Foundation supports the modules "Sun – full of energy" and "Energy with a future", both of which pursue a target-group-oriented and hands-on approach to encourage children and young people of different age groups to live more sustainably. Just as they did last year, the team found new ways to carry out the project under COVID-compliant conditions. Fortunately, the teachers at the schools had access to the materials developed last year and to the video series on renewable energies. Thus, there was nothing standing in the way of innovative learning, as the module "Sun – full of energy", for example, was adapted for home schooling and classroom teaching alike.
In the course of "A week full of energy", about 250 children aged 7 to 9 watched short explanatory videos, worked on the corresponding worksheets and made their own wind turbine. Teachers were also able to use the materials to conduct an exciting workshop for future energy researchers in the classroom. The module "Sun – full of energy" was also adapted for a holiday programme this year. Here, the children learnt about the content offered by the Energy School Munich in a playful way, combined with lots of exercise. In total, the Energy School Munich events reached more than 500 children from January to August –despite the difficult conditions.
The Green City project team's commitment, and their determination to keep reinventing themselves, are what drives the Munich Re Foundation to support them year after year. Under the motto "Don't despair – contribute to change", the seasoned environmental educators make an extraordinary contribution. They supplement the school curriculum on energy and climate-related topics and provide children and young people with concrete options for taking action. The materials were again very well received by the teachers this year and the children enjoyed working on the tasks. As a foundation, we are delighted to have been able to support this project with our funding for over ten years now.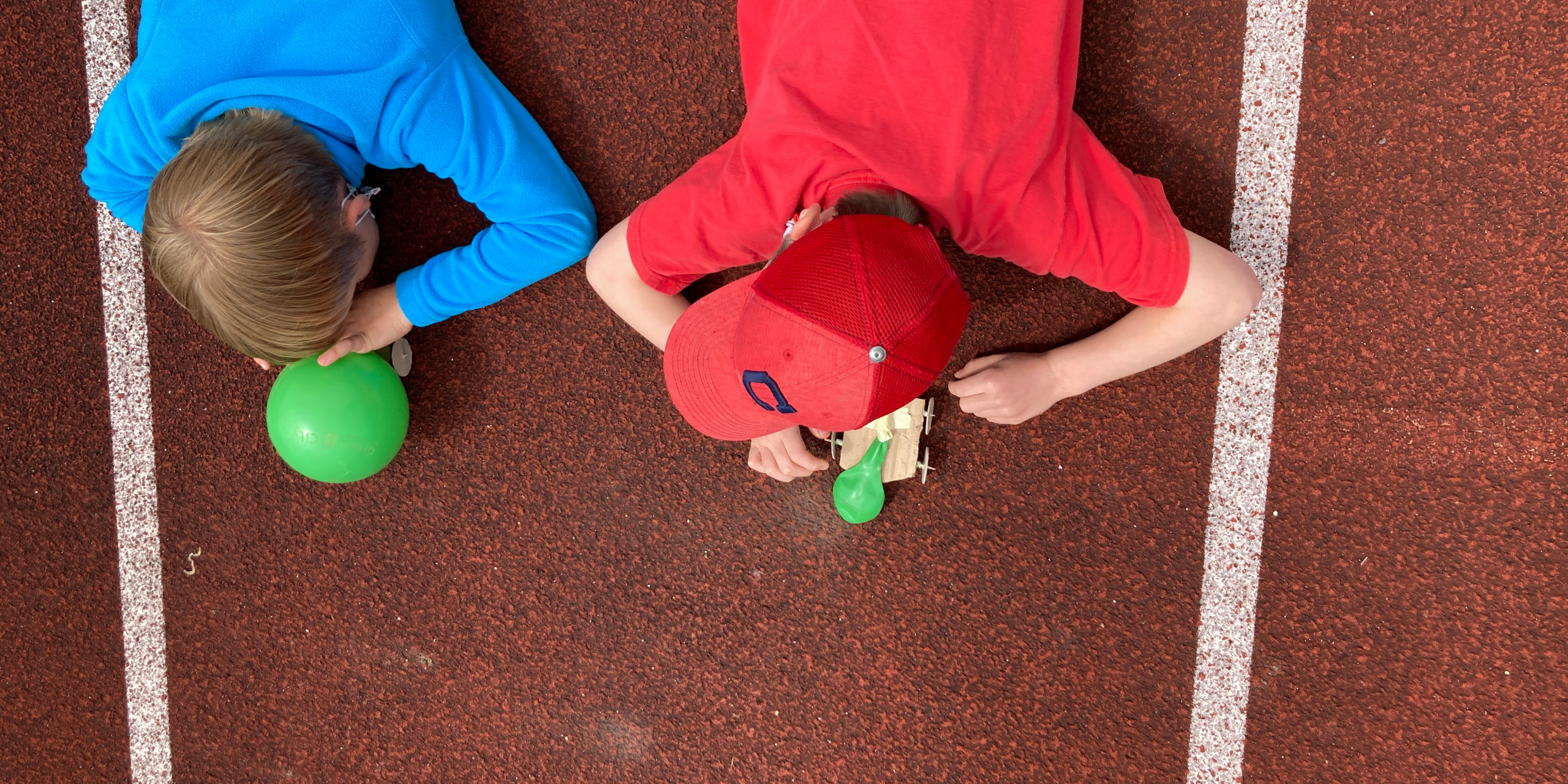 © Veronika Fröhlich