Network technology 2.0
A new chance for Tanzania
properties.trackTitle
properties.trackSubtitle
Since 2009, the German non-profit organisation p(e)d world has been collecting water on a high plateau in Tanzania using fog nets. Just as previously in Morocco, in November 2017 an efficient CloudFisher was installed for the first time. The case in Tanzania shows: the transfer of the fog net technology is working perfectly.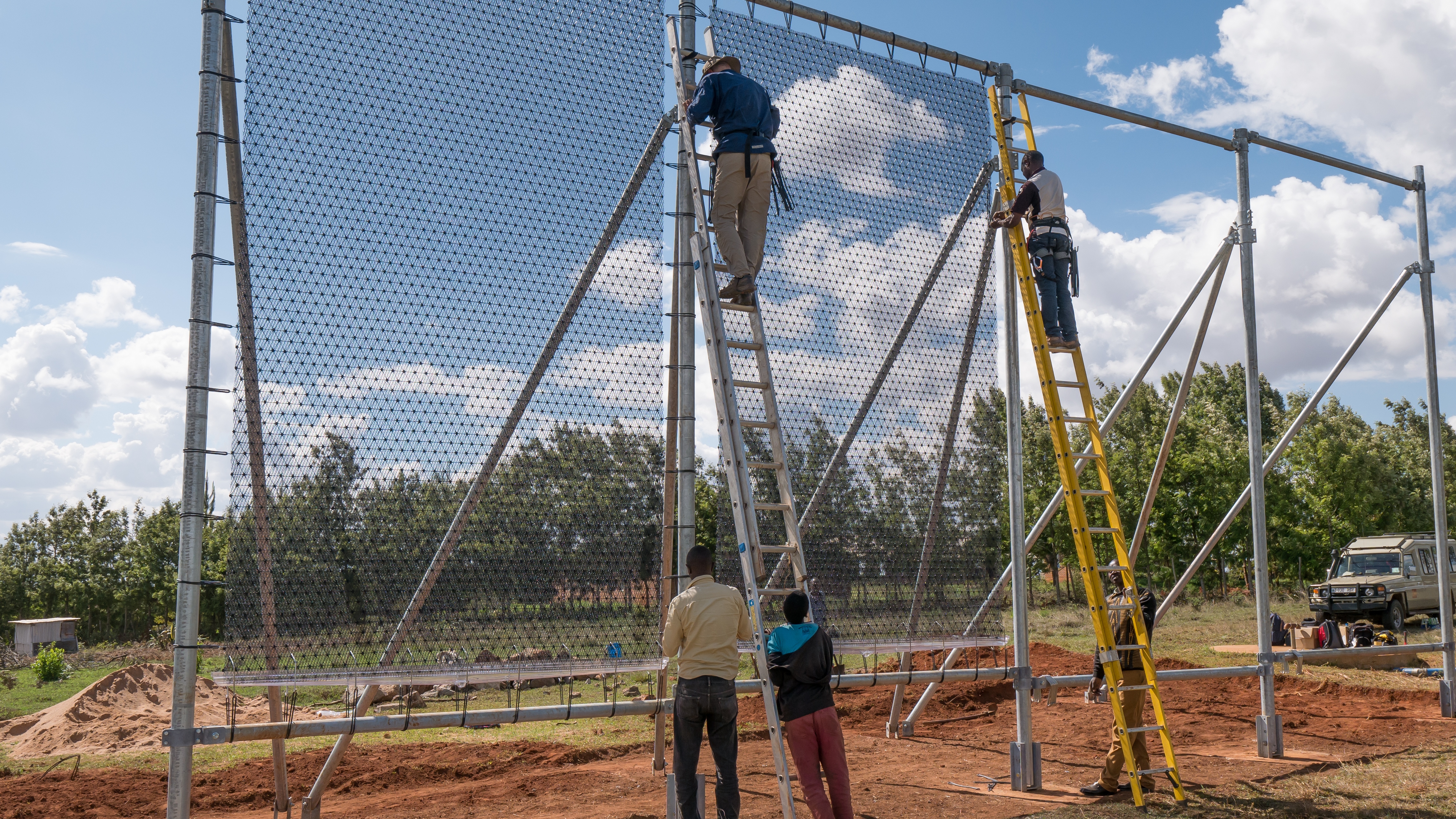 The first-generation fog collectors have worked well, each gathering several hundred litres of water on each day. Teachers and pupils were jointly responsible for protecting and maintaining the nets. And the system has functioned very well. However, the powerful winds, which blow particles of dust as well as water droplets through the nets, in combination with the intense UV radiation, lead to material fatigue as the years go by. For this reason, the collectors now need to be completely replaced in many places.
A start was made in the secondary school in Qameyu. Together with CloudFisher developer, Peter Trautwein, Bernhard Küppers from p(e)d world and his team successfully installed Tanzania's first CloudFisher in this school. Munich Re Foundation provided financial assistance with the costs for material and logistics. Over the last few years, Trautwein had been constantly refining the fog nets, creating an entirely new type of collector. The design incorporates many years of experience, eliminating previous shortcomings while at the same time significantly increasing the water yield.  
The material to construct the collectors had been dispatched from Germany in June on board of a container ship. To everyone's relief, everything arrived on time, allowing the construction team to quickly put together the CloudFisher with active support from local workers.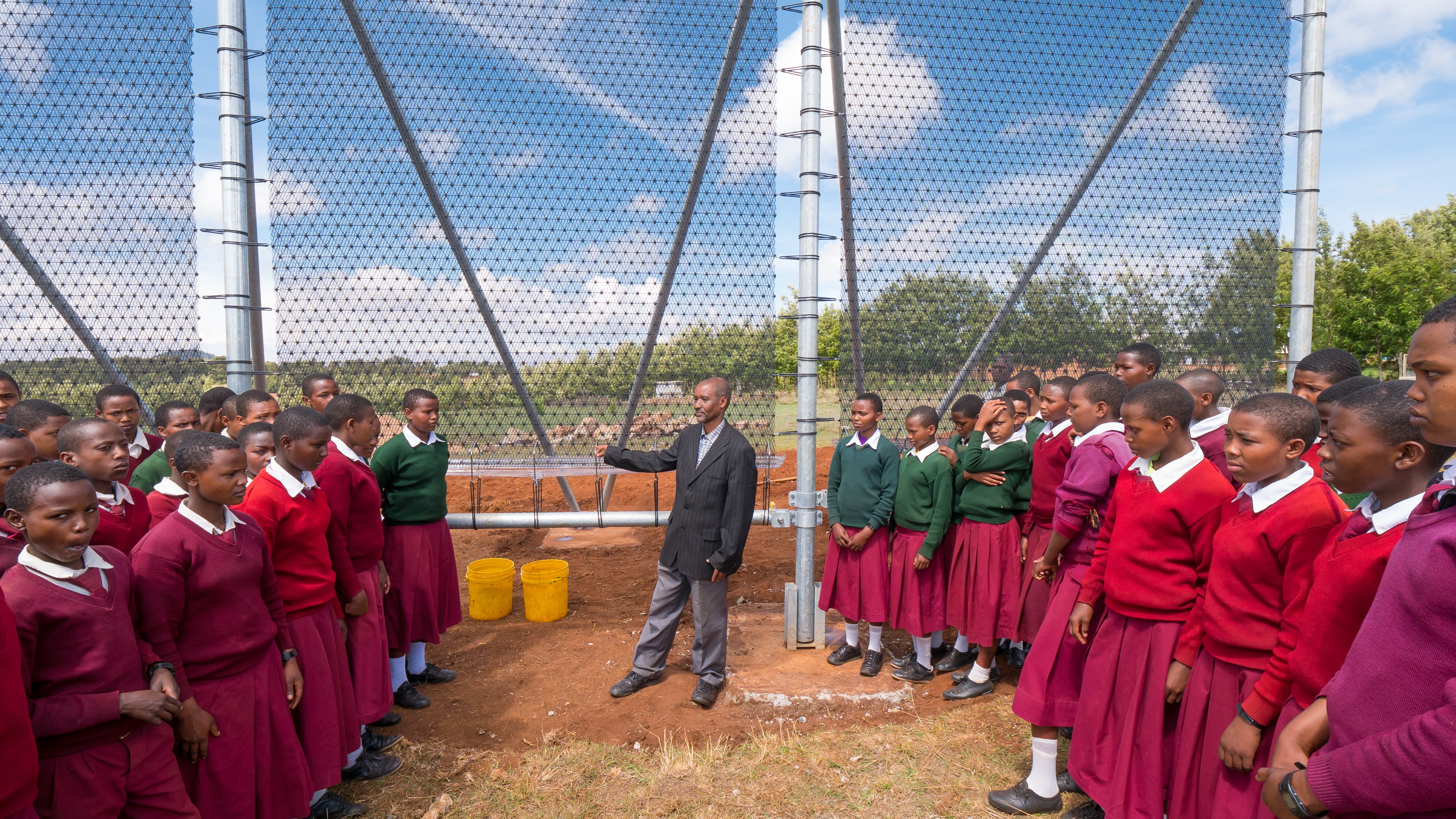 Within a week, everything was set up. During an official ceremony, the head of p(e)d world, Bernhard Küppers, was able to hand over the new system to the pupils and teachers in Qameyu. The recipients were thrilled, and also extremely curious: how exactly does the technology in the new collector work, and how much water can you collect? Teams of pupils and teachers were organized, who will now look after and maintain the new nets each day. If it were up to the interested pupils, a number of additional collectors could be built - and that is precisely the aim of p(e)d world. In collaboration with project partners, it is now time to procure the necessary resources so that as many additional schools as possible can benefit from the collectors.
21 December 2017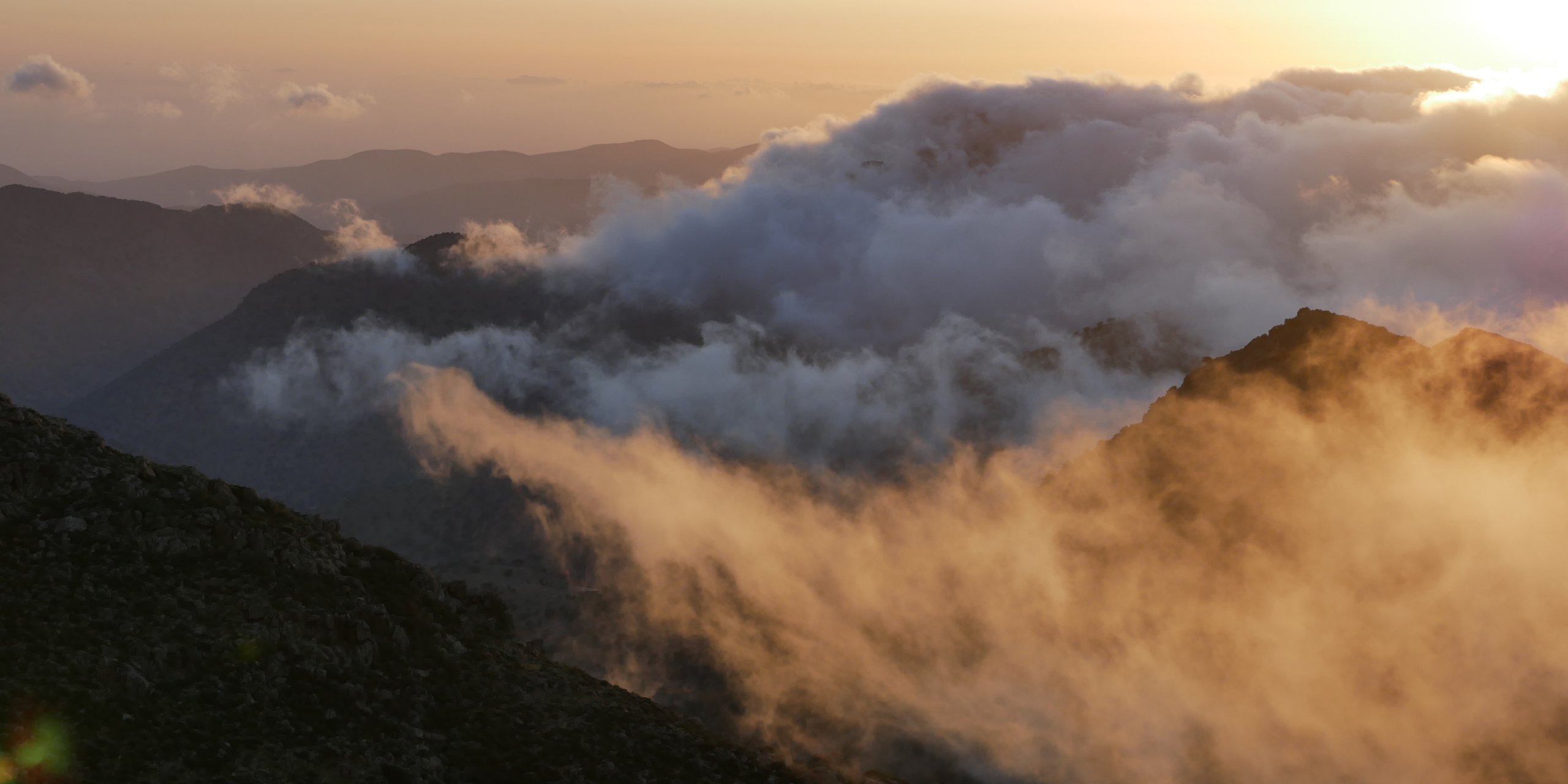 © Munich Re Foundation