Water - Fog nets
Harvesting drinking water from fog
Fog nets enable access to ample supplies of drinking water even in arid and virtually inaccessible regions. Our aim is to ensure a fully functioning water supply and thus enhance the life quality and improve the resilience of people at risk.
Why is there a need for action?
For human beings, nothing can replace water. Our "blue planet" owes its name to the water that covers around two-thirds of the earth's surface. Nevertheless, water is still a scarce resource: only 1% of world's water is available as drinking water. Since its establishment, Munich Re Foundation has been supporting projects for the supply of water in arid regions. Fog nets provide a source of drinking water in these regions. Hundreds of thousands of people across the globe could benefit from them in regions where fog forms naturally.
Fog net technology
The method is actually simple, but has not often been used to date. The prerequisite is enduring and natural fog formation: warm air rising into the atmosphere absorbs moisture that forms above large lakes and oceans, and then condenses in nearby mountainous areas. Fog nets capture these drops of fog. The fog water is then collected in water tanks or large reservoirs. It generally meets international drinking water standards and can be used for humans, animals and also for plant irrigation.
Until now, fog collectors have primarily been erected in Africa and South America. Together with our project partners in Germany and on location, we have been helping to install fog nets in arid regions since 2007 and thus improve drinking water supplies for the people living there. We have been able to gain a lot of valuable experience, but not always without complications. Our goal is to continuously improve and develop fog net technology even further.  
Further information on fog nets
Fog net project Bolivia
At the foot of the eastern Bolivian Andes, in the Valles Crucenos region, there is virtually no rain at all from April to November. Rivers and wells dry out, and drinking water needs to be rationed and collected from remote mountain sources by taking long hikes. Together with the WaterFoundation and the Oswald Foundation, Munich Re Foundation is funding a new fog net project in this region, in Alto Veladero, starting in autumn 2019. The project in the uplands of Bolivia is the winner of our joint tender.
Fog net project Morocco
In the spring of 2016, the German Federal Ministry for Economic Cooperation and Development (BMZ) approved funding for construction of the world's currently largest fog collector facility on Mount Boutmezguida in Morocco. It supplies 14 villages with clean drinking water harvested from fog. The Aït Baamrane region in the Anti-Atlas Mountains borders on the Sahara and, because of its semi-arid climate, is one of the driest areas in Morocco. WaterFoundation Ebenhausen and the Moroccan NGO, Dar Si Hmad, are jointly responsible for project management and implementation. Munich Re Foundation is a project partner and contributed half the equity capital required.    
Fog net project Tanzania
How can drinking water be harvested from fog and dew? In areas of high atmospheric humidity, fog collectors can make a valuable contribution. So too in Tanzania. The German organisation "p(e)d world" has been setting up fog nets in the Babati highlands since 2009. And most successfully too. We have been supporting the project since 2013.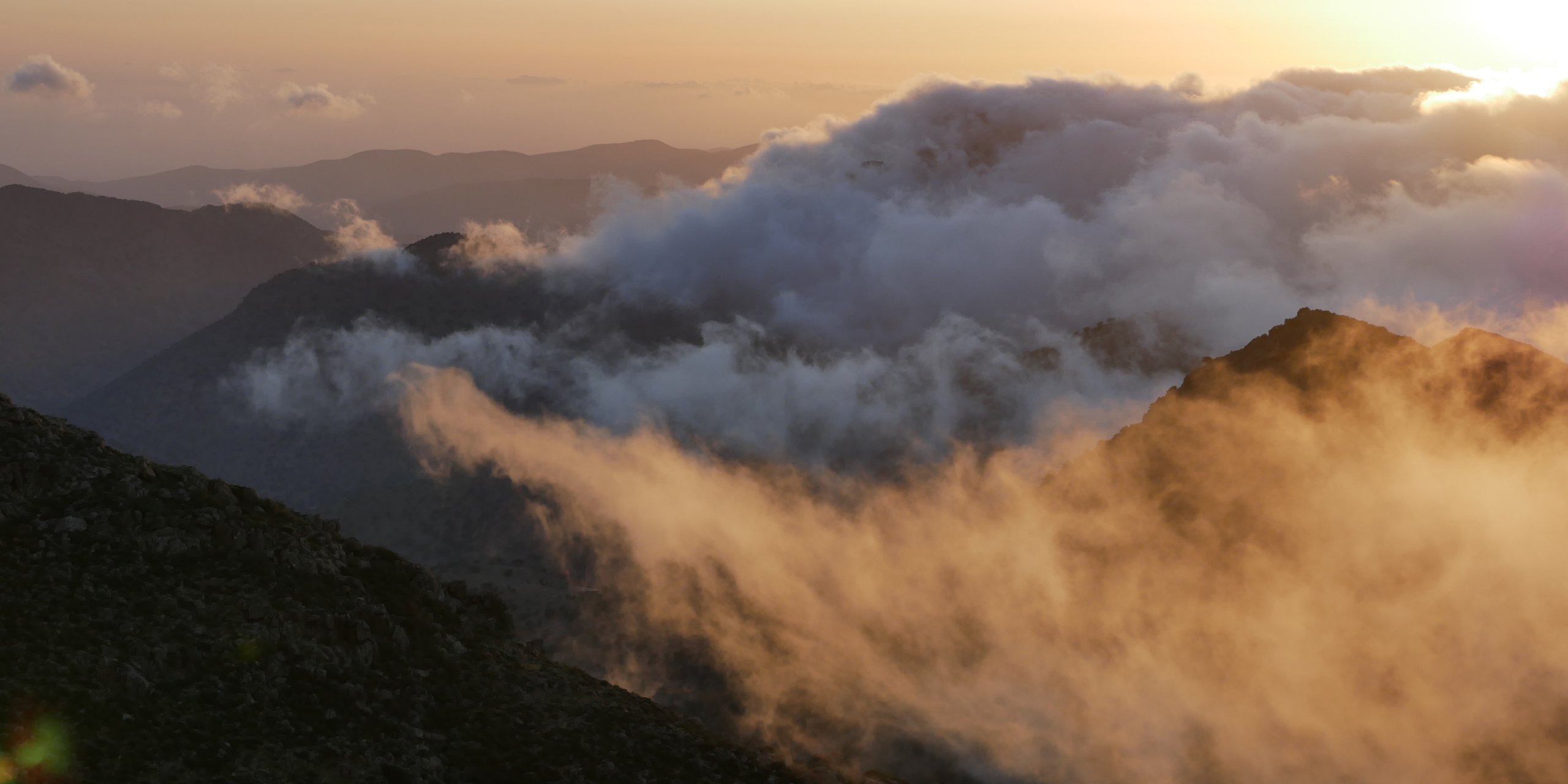 © Munich Re Foundation
Further information on fog nets