Life with water - "Tomorrow we'll have fog tomatoes"
How fog collectors are improving quality of life
properties.trackTitle
properties.trackSubtitle
16 October 2018 saw the official opening ceremony for the fog net installation on Mount Boutmezguida in the Anti-Atlas mountains. On each day with fog, it harvests roughly 35,000 litres of drinking water, and a great deal more on exceptional days. This is changing the lives of the people who live on the mountain, and giving them new prospects.
Since the start of 2017, Peter Trautwein from the WaterFoundation in Ebenhausen and the team from Moroccan NGO, Dar Si Hmad, have installed 31 new CloudFisher collectors with a net area of more than 1,700m². In the spring of 2016, the German Federal Ministry for Economic Cooperation and Development (BMZ) approved funding for construction of what was then the world's largest fog collector facility on Mount Boutmezguida. Munich Re Foundation is a project partner and has contributed half of the equity capital required.
The sophisticated fog collectors produce urgently needed drinking water for more than 1,000 people. A network of 25km of water pipes now supplies 15 different villages. Water is stored in several cisterns for days when there is little fog and the pipelines have been laid all the way to private homes. For the village inhabitants, the water has made a huge difference: life is now less of a struggle and more enjoyable. This is also the case for the Ischar family.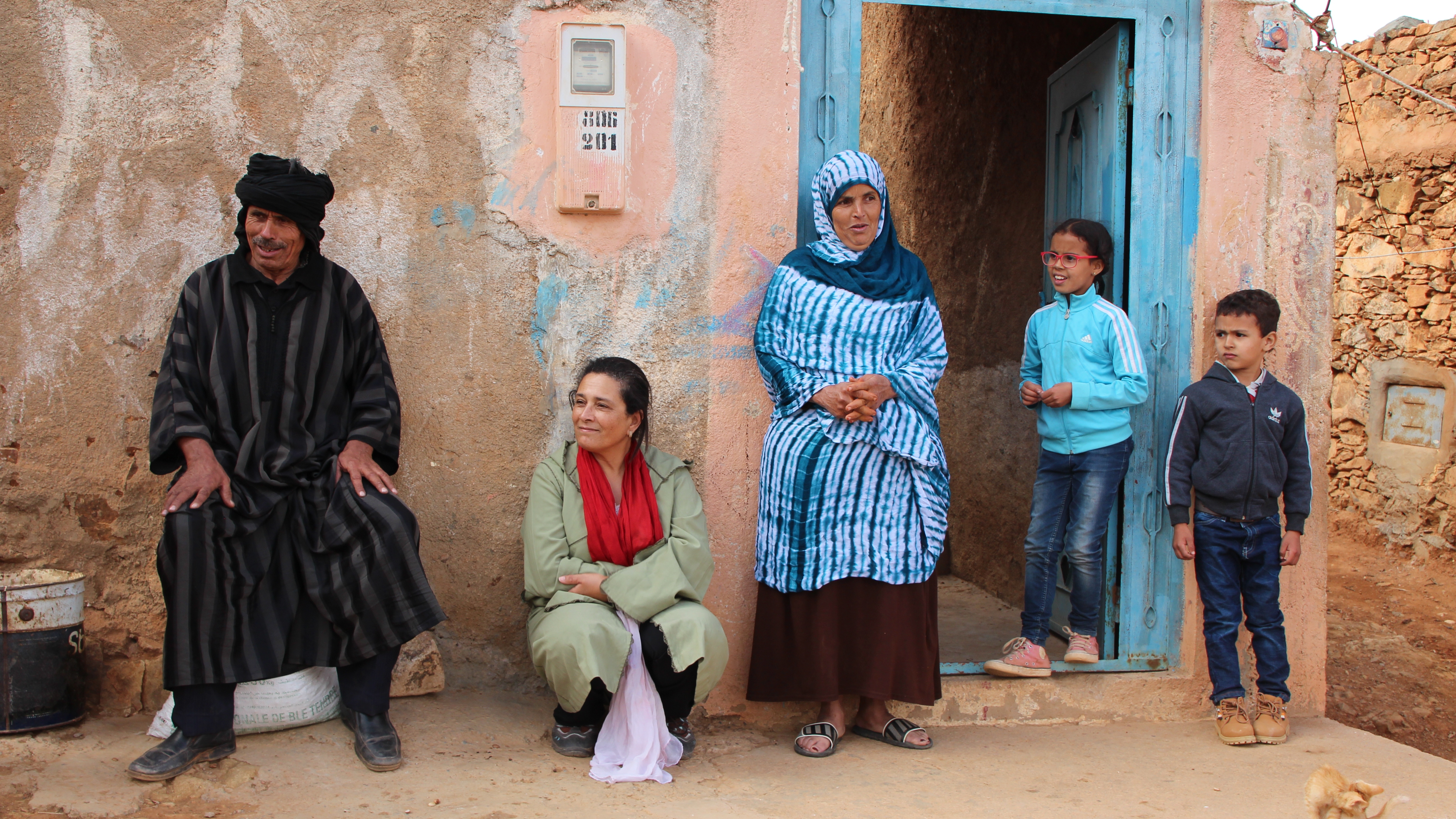 Hassan and Salka Ischar live together with their parents and their children on the foothills of Mount Boutmezguida. The landscape here is rough and inhospitable. Steep slopes, stony paths, and temperatures of more than 50°C in summer are just some of the day-to-day challenges facing people on the mountain and in the valley. But at least the children's school is not far away and easy to get to. Other children in the region have to walk sometimes for hours to get to their lessons each day. The Ischars live directly beside the water pipe from the fog net installation. Their little house now has its own water connection. "Our life has changed completely," says Salka. "I now have a lot more time for the family". Women and children in the region no longer have to walk for hours to fetch water. They now have much more time to look after their houses or to go to work. There are cooperatives everywhere extracting oil from ripe argan fruit. Argan oil is a key economic factor in the region and it is mainly women who work on the production side.  
"We are just getting toilets and a washroom installed in our school," the daughter tells us. "We never dreamed this would happen." Water is very important, especially for the children who have a long walk to school. "Clean toilets are essential," says Jamila Bargach. "But I also want to make sure that the children learn how to use water properly. Hygiene is one aspect, and the other is using this precious commodity carefully. I would like to set up little gardens in as many schools as possible. Then we can pass on knowledge about local plants and give nature study lessons."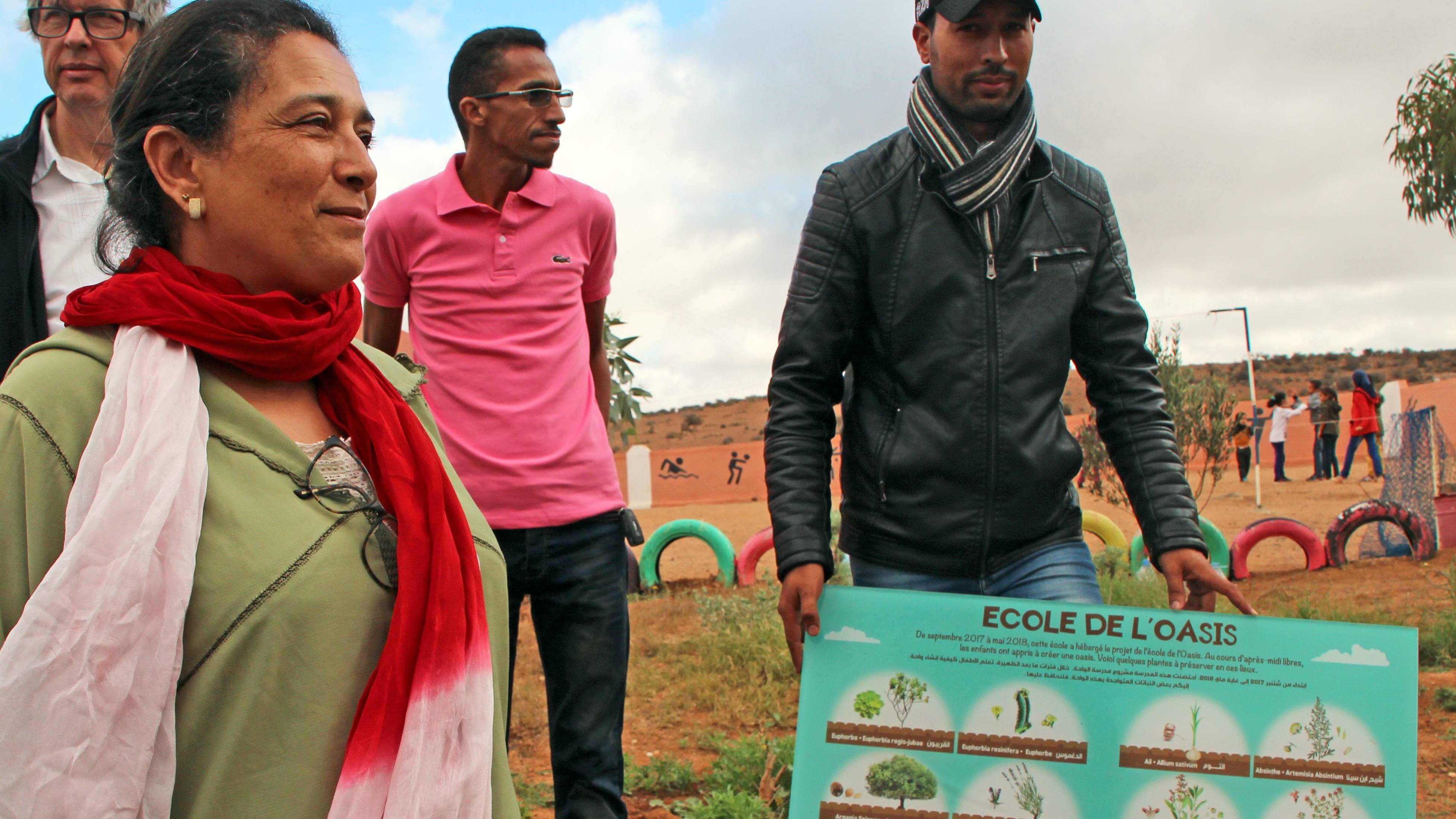 Dar Si Hmad is installing gardens at schools in the region. There is a teaching garden not far from the Ischars' home and an information centre for fog net technology is planned. Then visitors will no longer have to climb the steep slopes to the top of the mountain. They can be given information in a permaculture garden and at the same time learn a lot about local plants and biological cycles.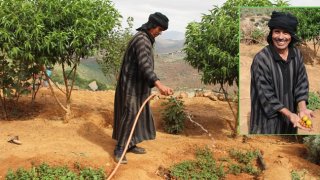 "We also need water for our farm animals. Thirsty donkeys do not move very quickly. And look, I even have a little garden now," Hassan Ischar adds. A small herb and vegetable garden has been laid out behind the house, and, with visible pride, the father is watering the plants with a hose. A household pays around 40 euro cents for 1,000 litres of fog water that meets and exceeds all WHO drinking water standards. The amount of water required is paid for using a prepaid card, and charged based on a water meter reading. Things become more expensive if a family is using much more water. The price for a cubic metre shoots up – to as much as three euros. "That way we can regulate water consumption," says Jamila Bargach, who set up the project for the organisation Dar Si-Hmad. "If water costs nothing, it is wasted," she adds. "That is what tests have shown us. But we won't be making a fortune with the income. We just can pay for a water manager, who also looks after the fog net installation, the fees hardly cover our costs."  
A large cistern with a capacity of 100m³ of water was installed behind the Ischars' house. "During the fog season, we often have too much water. Every day more than 30m³ of water flow into the pipes, and much more on peak days. Cisterns are being upgraded everywhere," explains Bargach. "Eventually, we want to incorporate all the CloudFisher nets on the mountain into the system. We are just in the process of connecting the 16th village to the water pipes. And the neighbouring valleys have already asked when it will be their turn." There is great demand, and with the world's largest fog drinking water installation, Dar Si Hmad has created a model for supplying water to people in arid regions with fog. "Tomorrow we'll have fog tomatoes," says Hassan with a grin. "We have more than enough sun here. All that was missing up to now was water."
30 October 2018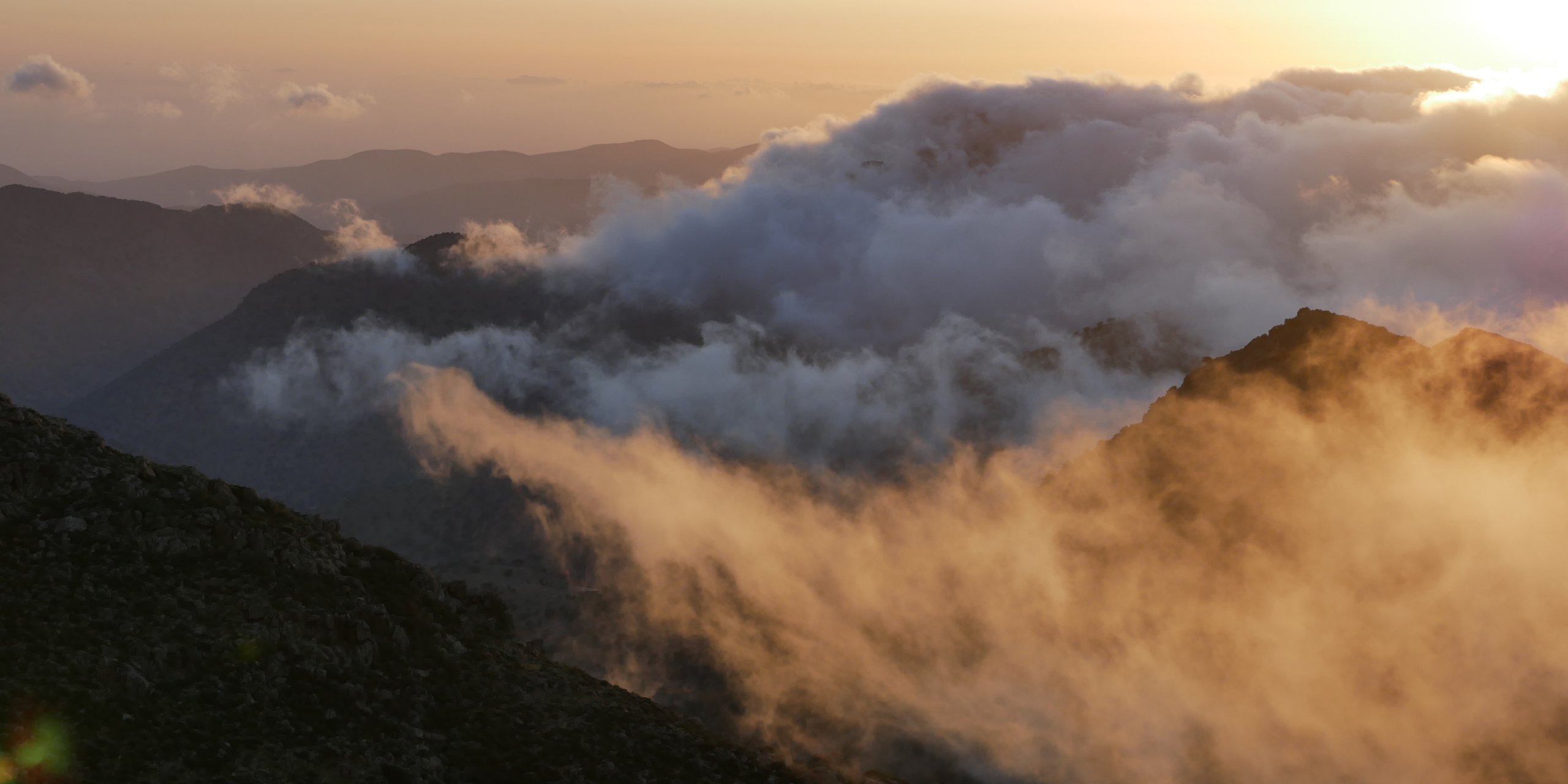 © Munich Re Foundation