Fog net project Bolivia
Alleviating water shortages with new fog collectors
properties.trackTitle
properties.trackSubtitle
Millions of people around the world suffer from water shortages - including in the Alto Veladero region, at the foot of Bolivia's Eastern Andes. There is almost no rain there from April to November. Every year, drinking water has to be rationed. After a long Corona interruption, our fog net project, funded jointly with the WaterFoundation and the Oswald Foundation, was able to resume its work in July 2022.
The principle of fog harvesting is simple, but extremely effective in regions with a lot of fog: wind pushes the humid air through the nets of the installed collectors. The air condenses, and small drops of water flow from the netting into collecting channels that are directly connected to cisterns and the water supply system. The extracted water is of drinking water quality. Climate change is likely to exacerbate water scarcity in the future, as conventional resources such as rain or groundwater become increasingly scarce. Unconventional methods of water extraction - for example with the help of fog nets - can alleviate this shortage.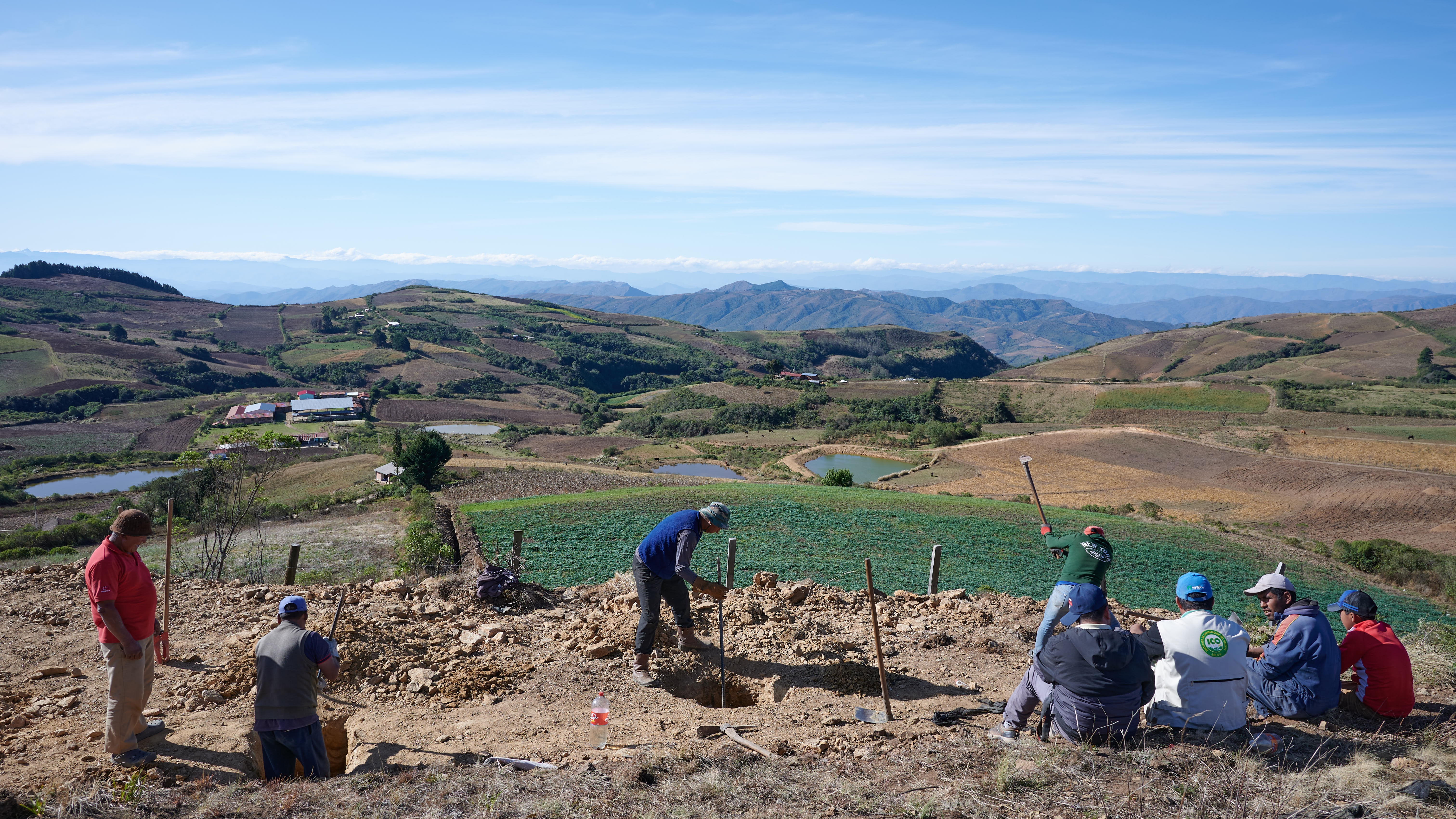 Many foggy days with high humidity and strong winds are considered as indispensable conditions for high water yields. The Alto Veladero region meets these requirements.  At the same time, the rural population suffers from water shortages and polluted drinking water. The 14 new fog nets now provide relief. After all the material for the CloudFisher Midi collectors had already been stored in nearby Vallegrande since March 2020, construction could finally begin in July 2022. In close cooperation with the Spanish aid organisation Zabalketa and many committed employees of the Bolivian project partner  Instituto de Capacitación del Oriente (ICO), the German industrial designer Peter Trautwein coordinated the construction work at the four different locations: Valadero School, Valadero Central, Saguintito and Sivingalito.  
The work was not always easy in the rough terrain of the Andes region at around 3,000 metres above sea level. Heavy equipment and all materials had to be brought in and the terrain cleared and levelled. Excavating the foundations in the rocky soil was also hard work. After extensive concreting work, the steel constructions could be erected and nets as well as collecting channels could be hung in. Newly laid water pipes provided the connection to cisterns and the water supply system of the villages.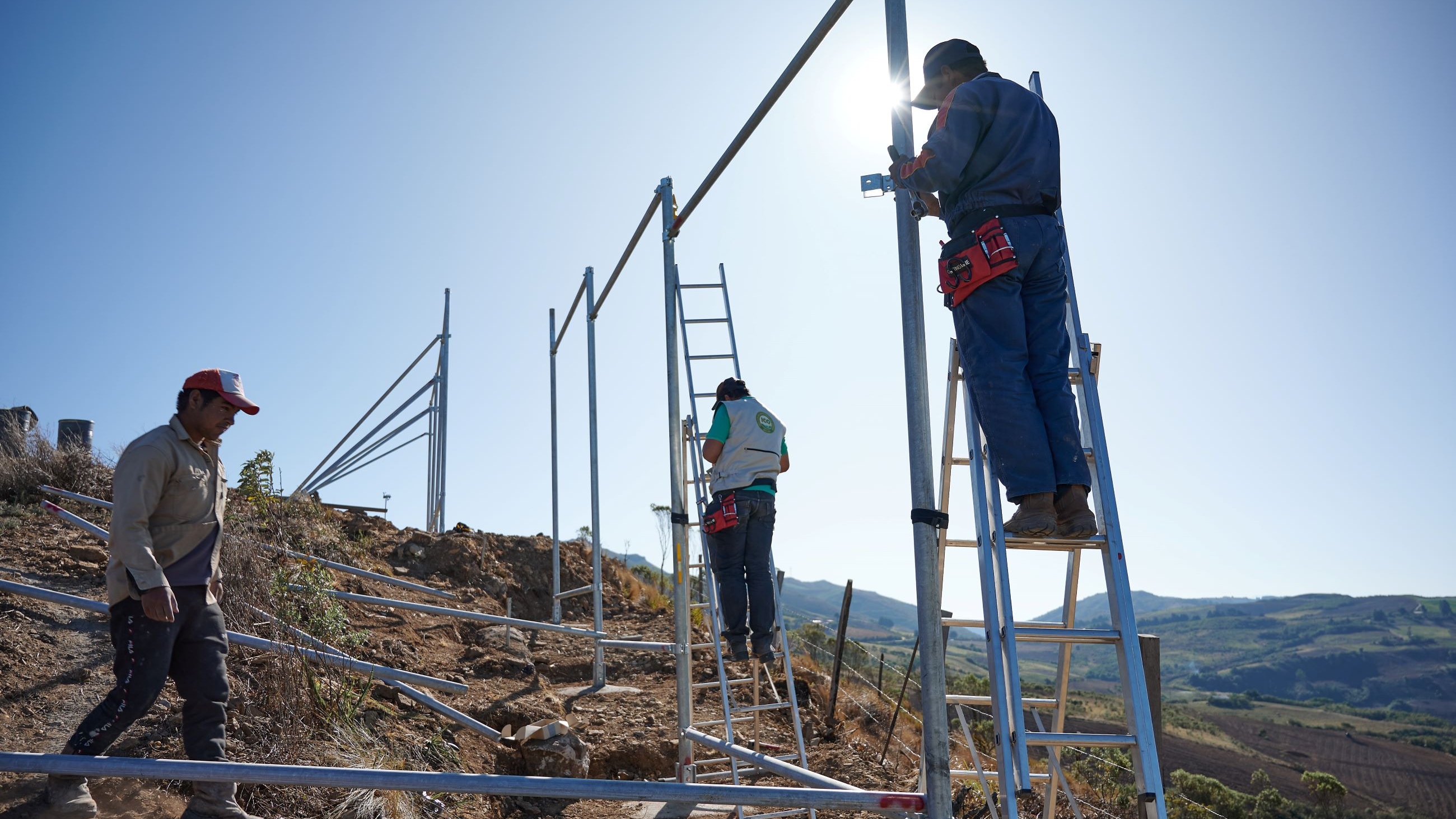 It was important to the project organisers that the villagers, local water committees as well as the teachers and students of Valadero School were closely involved in the project from the beginning. In the future, they will take care of the maintenance of the fog nets together with ICO. The new fog collectors directly supply around 370 people with drinking water, which is also used for agricultural purposes and for watering the school garden.
The project is not yet finished: Training for local organisations, a video production and a small water summit in Vallegrande are planned. But already now, all project participants are very proud that the people in Valadero finally benefit from clean drinking water from the fog collectors.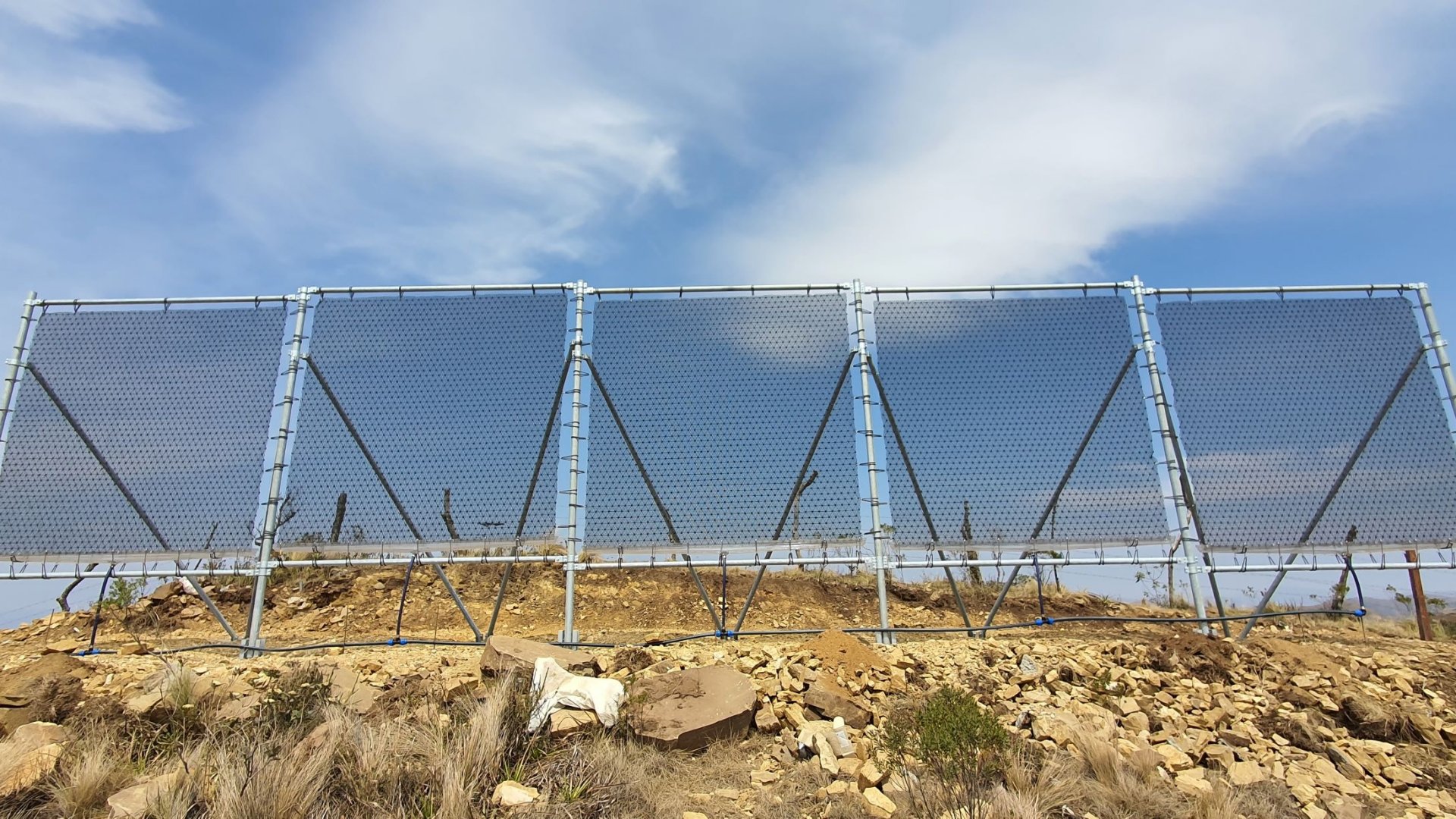 19th December 2022, Martina Mayerhofer