Exhibition
CLIMATE-INDUCED MIGRATION
as part of
Münchner Klimaherbst 2023
Exhibition opening on 9 October 2023 at 18:00; Exhibition period from 9 to 27 October 2023, Monday to Friday from 8:00 to 21:00
properties.trackTitle
properties.trackSubtitle
Climate-induced migration is undoubtedly one of the most important global issues of the future because, sooner or later, it will affect all of us directly or indirectly. As climate change causes crops to fail, storms and droughts to intensify, sea levels to rise and ecosystems to change, more and more people will be forced to leave their homes permanently. Countries in the Global South, in particular, tend to have less capacity to adapt to climate change and fewer mechanisms for regulating damage - people are more vulnerable.
The exhibition CLIMATE-INDUCED MIGRATION by  Deutsche KlimaStiftung  provides vivid information on the topic of climate-induced migration and attempts to focus on individual fates:
12 life-size figures tell their stories, representing real people from all regions of the world who have become victims of the global climate catastrophe and make us aware of our responsibility. Through short audio clips, visitors learn about a variety of fates and perspectives, as well as information about the effects of climate change, and have the opportunity to consider their own ecological footprint.
You are cordially invited to the exhibition opening in Munich on 9 October 2023 at 18:00 with a keynote speech by Arne Dunker, Managing Director of Deutsche KlimaStiftung.
Please register in advance
Please note that the event language is German.
Exhibition venue:   Munich School of Philosophy, Kaulbachstraße 31, 80539 Munich
Exhibition period:  9 to 27 October 2023, Monday to Friday from 8:00 to 21:00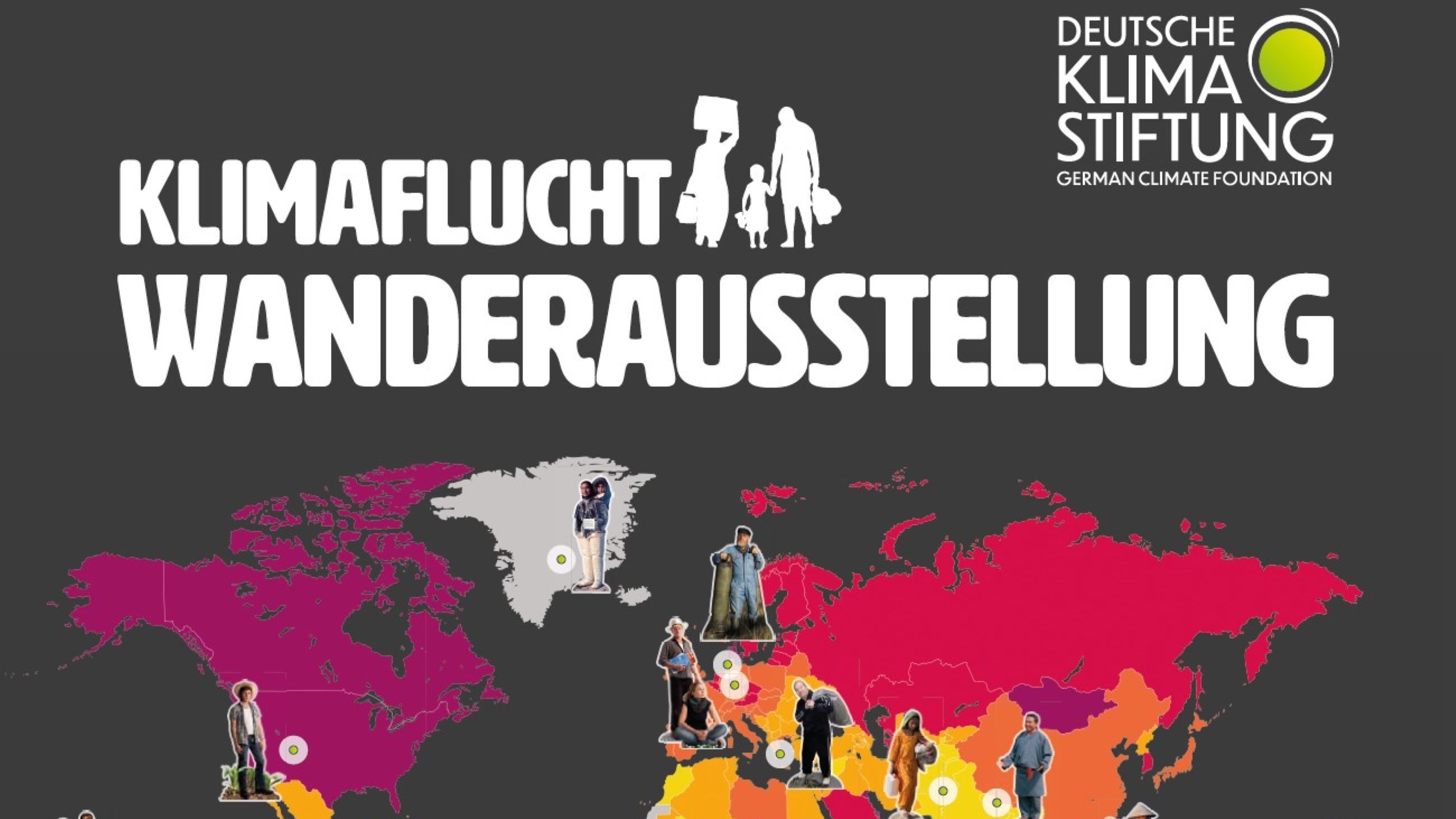 The Münchner Klimaherbst  series of events will take place from 6 to 31 October 2023. This year's theme is "Fair enough?" and focuses on climate and justice. Numerous lectures, films, excursions, discussions and much more will take place throughout the city.
Klimaherbst.YOUTH is an additional programme from 6 October to 5 November 2023, aimed at children, young people aged 14 to 30 and teachers.
All events can be found online at  www.klimaherbst.de/kalender,  in the Klimaherbst.MAGAZINE and in the Klimaherbst.YOUTH folder, which is available in the city or can be ordered.