Energy with a future
Raising awareness for climate protection with workshops for pupils
properties.trackTitle
properties.trackSubtitle
The climate crisis is also becoming more and more noticeable in Germany. It challenges us all: young and older people - in our professional and private lives. With the Energy School Munich workshops, Green City e.V. association wants to draw attention to the consequences of climate change at Munich schools and contribute to sustainable development.
The Munich Re Foundation has supported the Munich Energy School for many years. In 2022, we focused on supporting the three-day module "Energy with a Future", which is aimed specifically at pupils from secondary schools. In four Munich schools, around 160 young people in grades from 7 to 9 were able to participate in these workshops.

Shortly before leaving secondary school, students need to find out about career perspectives.
The various workshops take this into account by combining career information with the topic of climate change. It is about raising awareness of the consequences of the climate crisis and sustainable energy use, suggestions for environmentally conscious action, dealing with one's own career choice and educational opportunities in the field of sustainability - the future of young people as well as that of our planet is brought into focus. The students intensively deal with what is really important to them and how they can become active for climate protection in their private lives as well as at school and later at work.
Day 1 of the workshop includes a thematic introduction with station learning in smaller groups. Videos of climate witnesses – for example from Haiti and Madagascar – show impressively that the advancing climate change is threatening life as we know it. On the second project day, an energy consultant visits the class and takes a close look at the school building with his infrared camera. Furthermore, he gives an insight into his daily work and the educational opportunities in this field.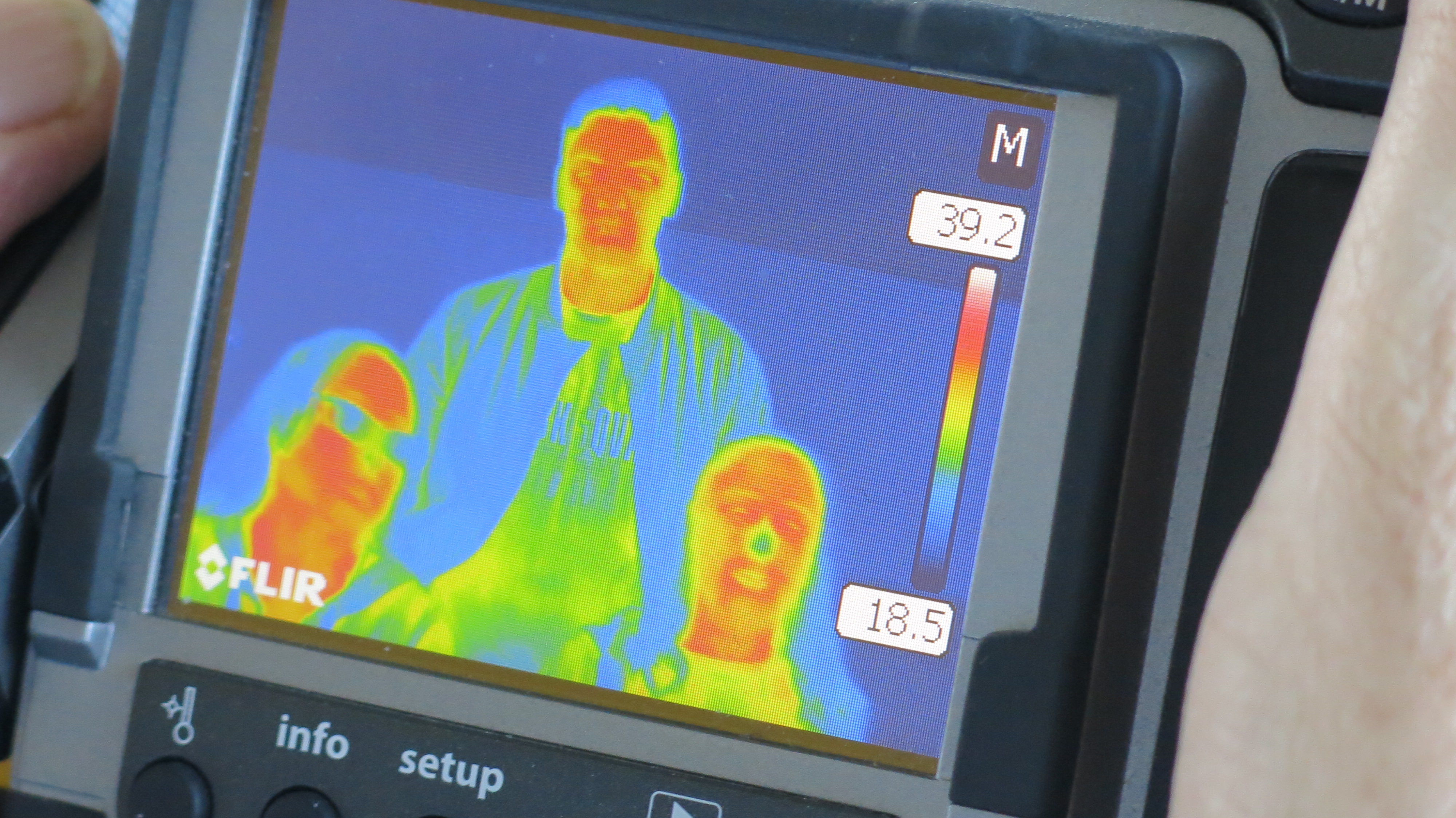 On the last day of the project, the pupils walk through the city with a questionnaire. They go to various businesses and shops and carry out a climate check with the employees: Does the company use green electricity? Do the employees come to work by bicycle or by car? In addition, the teachers receive teaching materials to accompany the project so that they can continue the topic in class after the project days.  
After three days with many offers and discussions, the young people agree: The workshops of the Energy School Munich open up new perspectives and insights. For example, that one can contribute to climate protection not only in typical eco and environmental professions: Because every profession can become greener!
All available materials for the Energy School workshops are available for download on the Green City website: