Strong roots, strong women
Empowering women for community and coastal ecosystem resilience in central Vietnam
properties.trackTitle
properties.trackSubtitle
'Strong Roots, Strong Women' uses ecosystem-based disaster risk reduction to empower women for community and coastal resilience in central Vietnam. Key activities include the establishment of a community-run mangrove nursery as well as capacity-building and awareness-raising through lively theatre plays performed by members of the local Women's Union.
Thua Thien Hue is a coastal province in central Vietnam facing chronic stress from flooding. This was highlighted in October 2020, when at least 178,000 homes were flooded. The most important river in the province is the Huong (Perfume) River that flows into the Tam Giang Lagoon, which is the largest lagoon in South-East Asia, and eventually drains into the Pacific. Of the 1.31 million people currently inhabiting the province of Hue, 491,000 reside in 32 low-lying communes along the lagoon and the coast. Approximately 100,000 people rely directly on the Tam Giang Lagoon as fishing grounds and for water provisioning; while 200,000 rely indirectly on the ecosystem services provided, such as flood protection and coastal agriculture. The RISK Award project is targeting the vulnerable people living around that lagoon.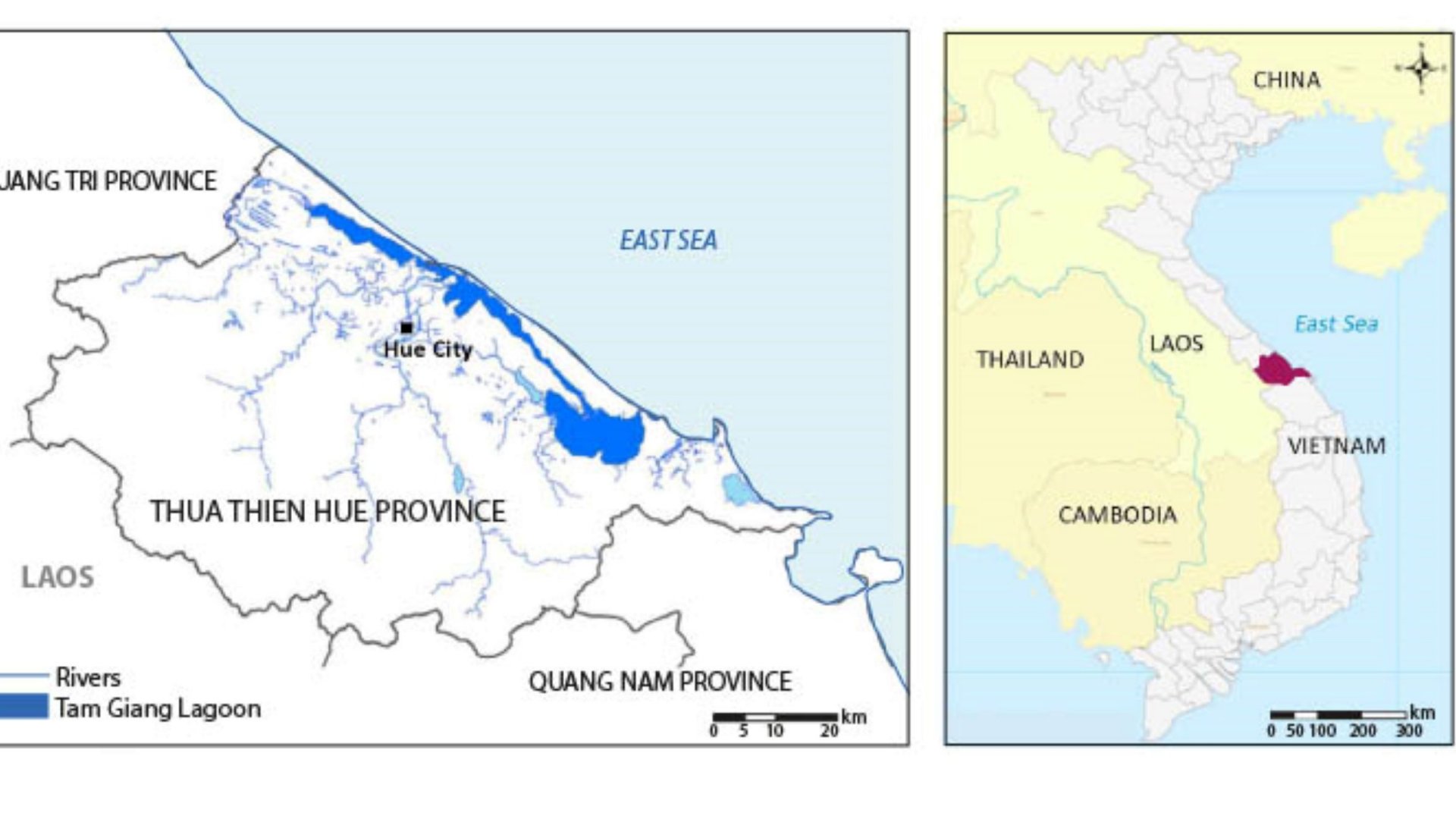 Women, who commonly face disadvantages in the social, cultural and political domain as well as in terms of legal status and opportunities, are especially vulnerable to climate-related hazards and environmental change.   At the same time, as important managers of local natural resources and livelihoods, they have the knowledge and capacity to build community resilience.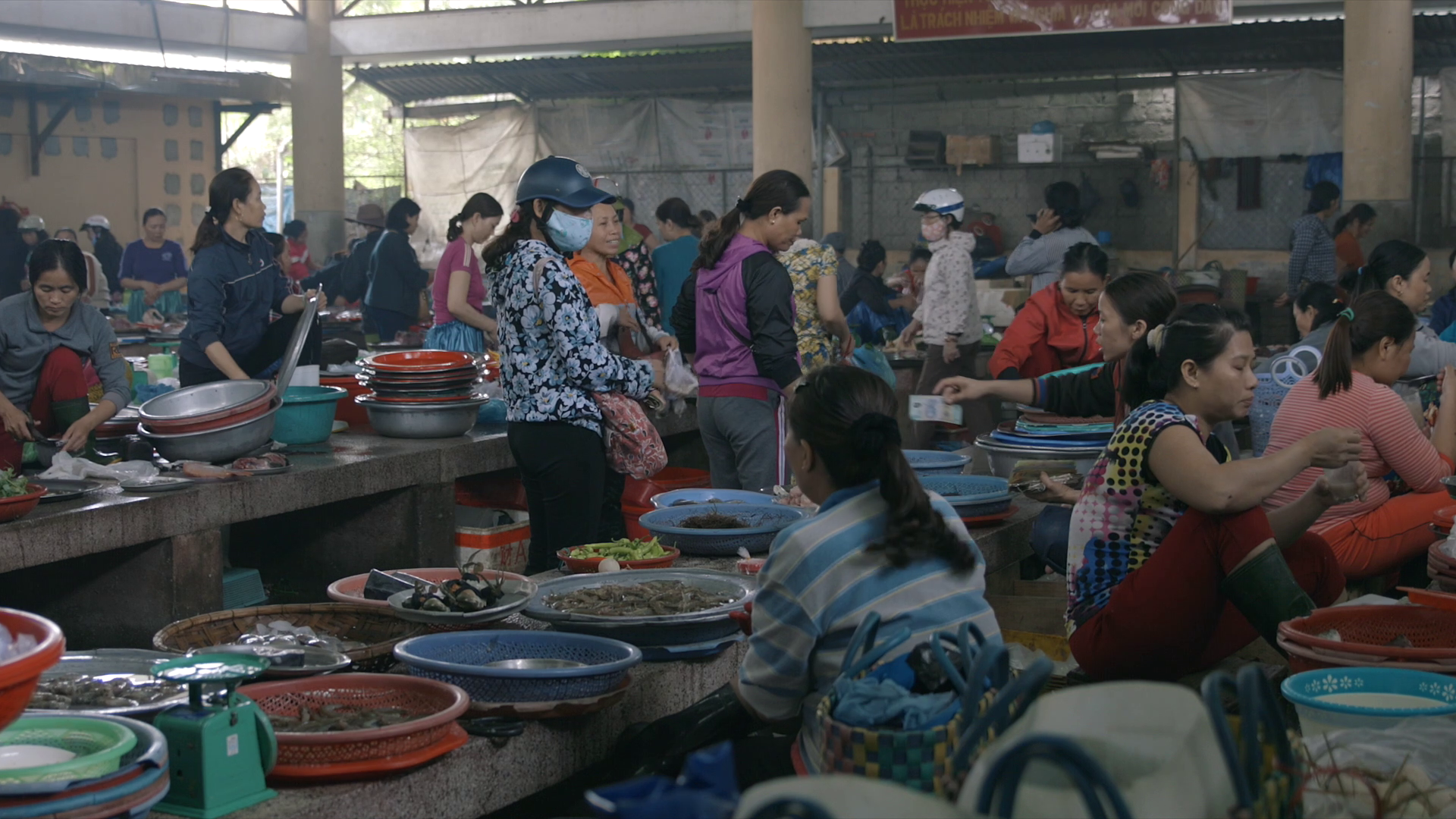 'Strong Roots, Strong Women' aims to empower women for community and coastal ecosystem resilience jointly with key stakeholders. To this end, we aim for establishing a community-run mangrove nursery at Southeast Asia's largest lagoon, which is linked to an innovative micro-credit fund supporting women. Mangroves can help not only to reduce flood risks and coastal erosion, but also to generate multiple social, ecological and economic co-benefits that support those directly depending on local natural resources.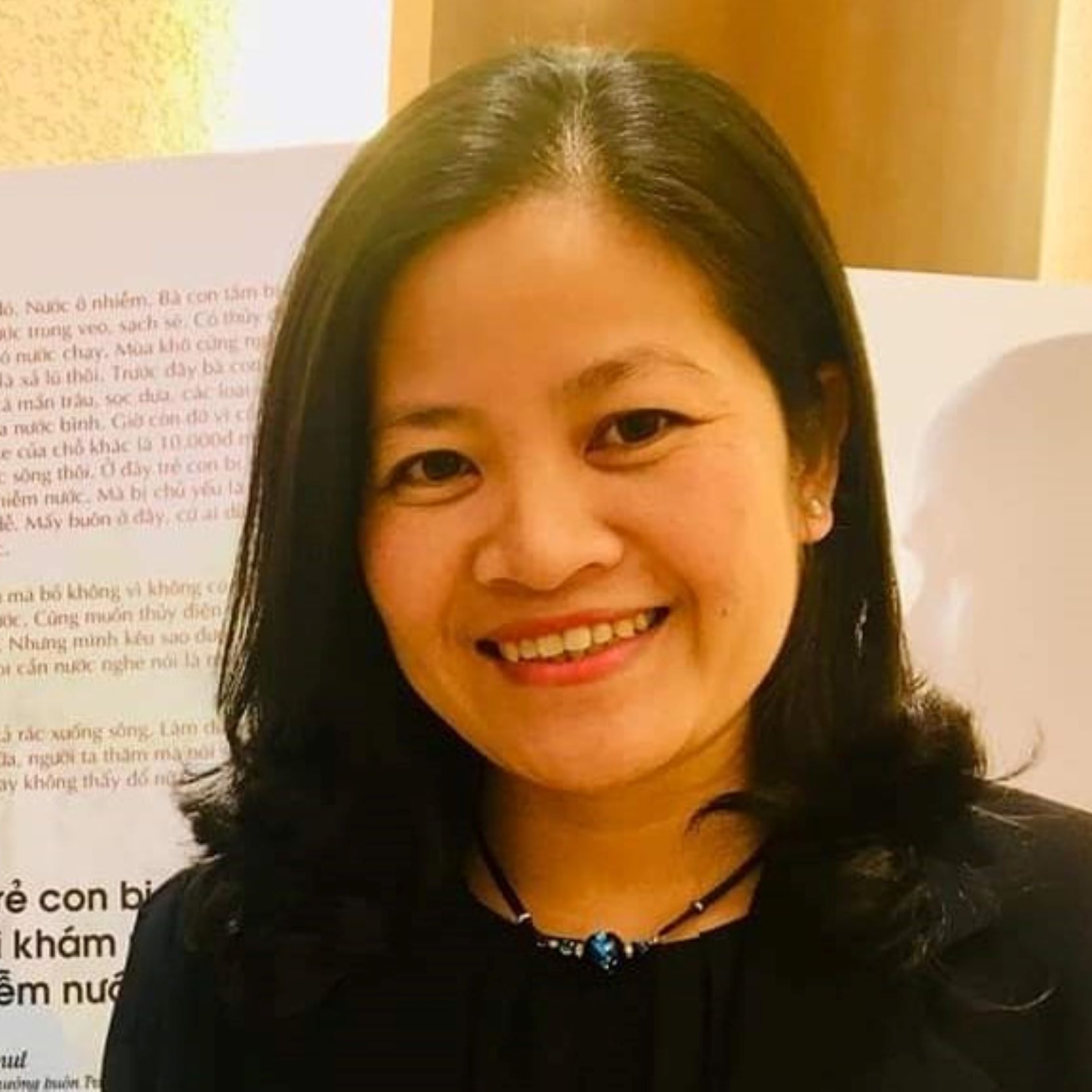 © CSRD
Mangrove planting is an ecosystem-based flood resilience approach working well at the grassroots level. It also proved to be a promising means to empower women in disaster risk reduction.
The mangrove nursery will provide direct income from Eco-DRR to vulnerable groups and links to provincial policies that recently declared parts of the lagoon a nature-protected area. For capacity-building and awareness-raising, we will facilitate a series of theatre performances in coastal communities. The theatre plays will be performed by members of the local women's union and will cover topics such as flood prepared­ness, gender, emergency response, and the role of ecosystems in disaster risk reduction.
This activity also includes the implementation of a theatre festival in the provincial capital Hue and the 1st Eco-DRR Theatre Award ceremony. Both activities will be accompanied by an in-depth outcome evaluation, as well as comprehensive dissemination activities.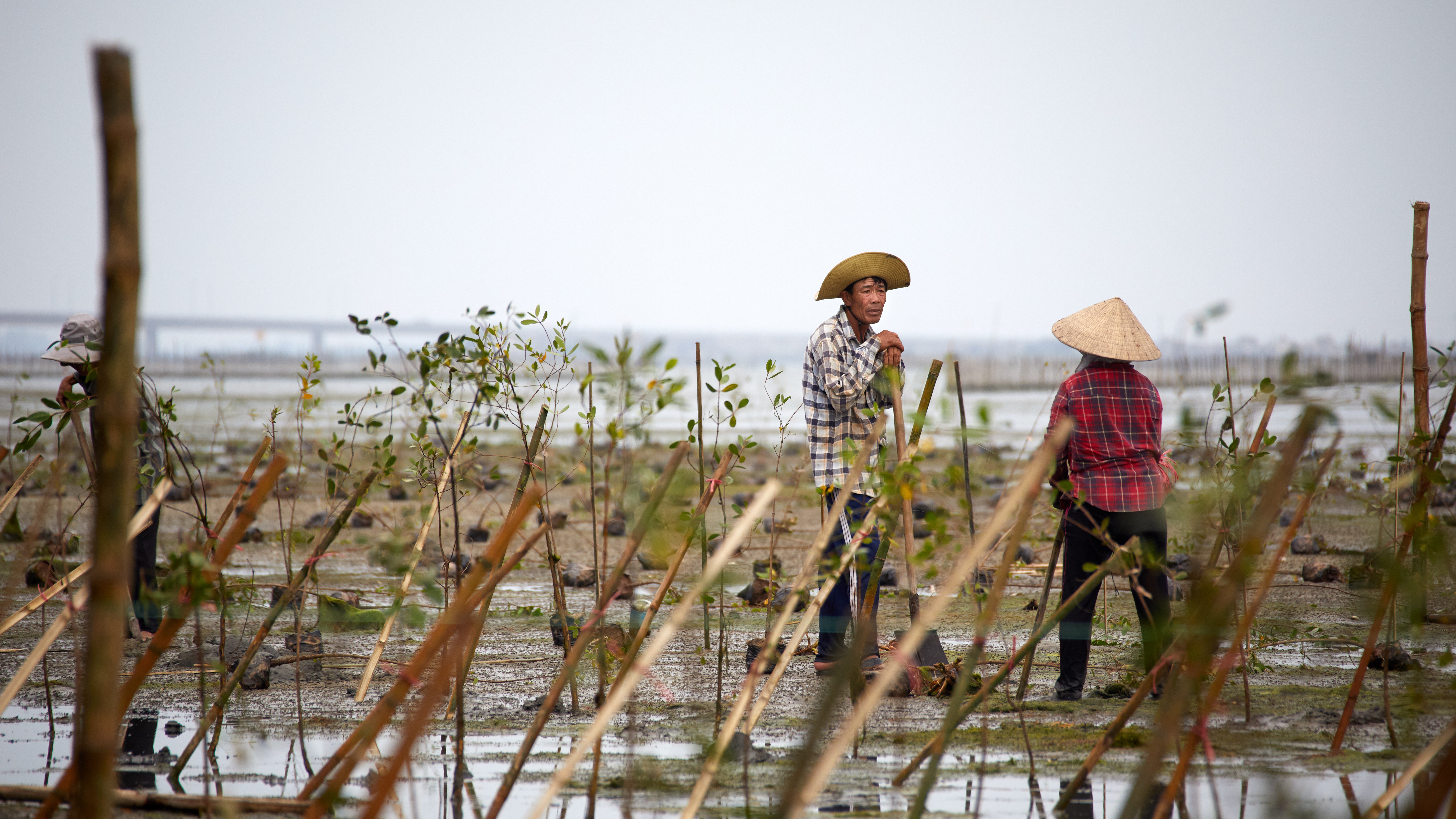 The project is organized by the Centre for Social Research and Development (CSRD) in Vietnam and the UP Transfer GmbH at the University of Potsdam. UNDRR and Munich Re Foundation happily congratulate the 2021 RISK Award winners and will support the project with all possible and necessary means. We are very much looking forward to a fruitful collaboration.
Christian Barthelt, 10 June 2021
Video of the 2021 RISK Award Ceremony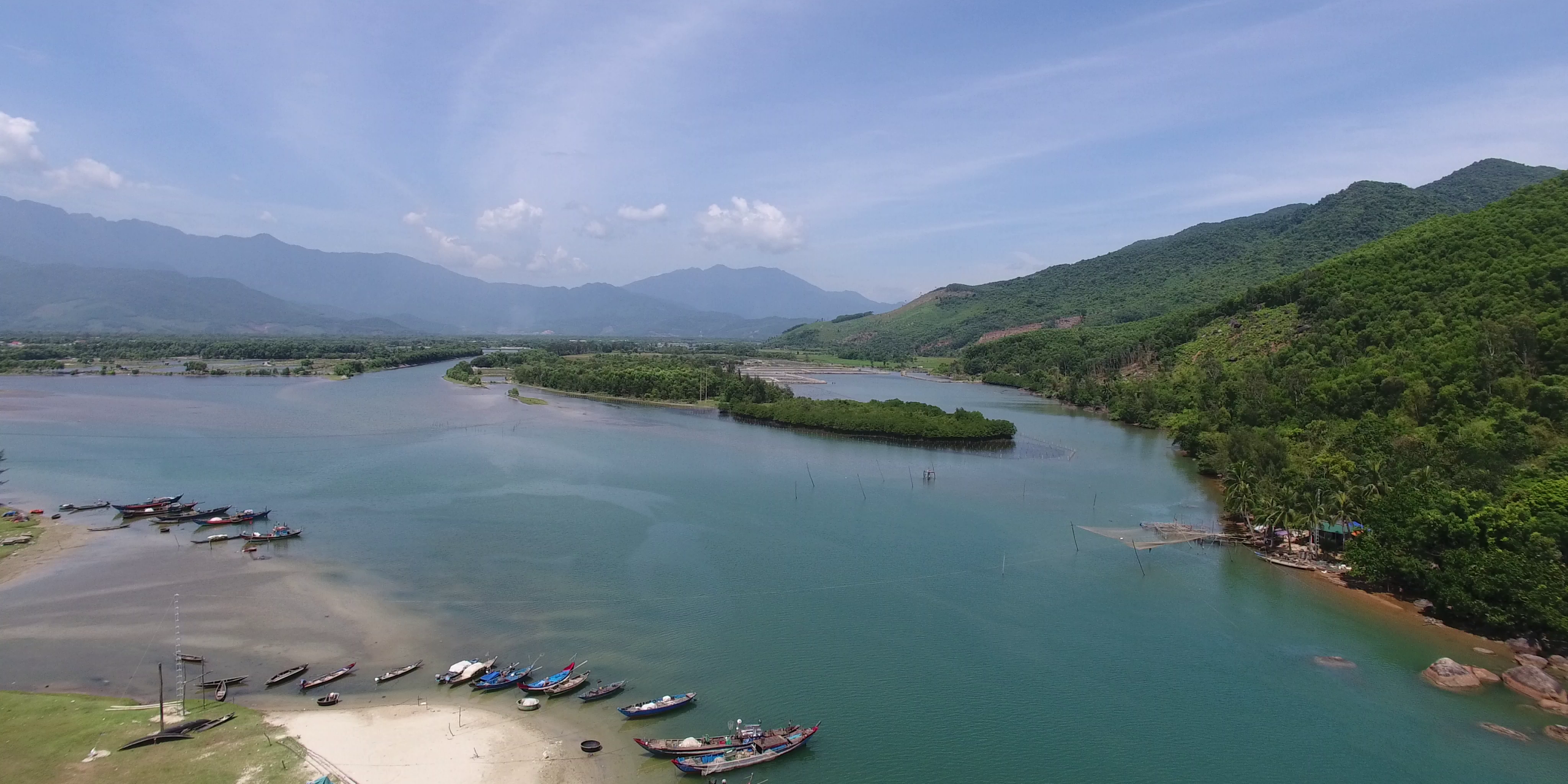 © René Arnold